Sesbania gum powder is an extract from seeds of Sesbania. These seeds are also known by several other names like Sesbania aculeate, etc. The Sesbania tree grows in several parts of Asia, China and in Africa. This is a plant that grows up to two meters in height, is fibrous, short stemmed, tough, and has long leaves and yellow flowers. This produces pods and has light brown beans.
The article goes on to describe Sesbania-Gum powder, its application in the mining industry and the many other applications it has.
What is Sesbania Gum Powder?
This is a polymer of the category galactomanna polysaccharide. It is highly soluble in water (hot or cold). It is a white or cream colored (milky powder) powder that can dissolve in water, but is not soluble in alcohol, ketones, ether, etc.
This creates a highly viscous liquid solution with a pH value ranging from 6 to 11 when mixed with water at room temperature. Thus, its viscosity is higher compared to other similar substances like Sodium Alginate.
This has many applications in the Mining industry and several other industries as well.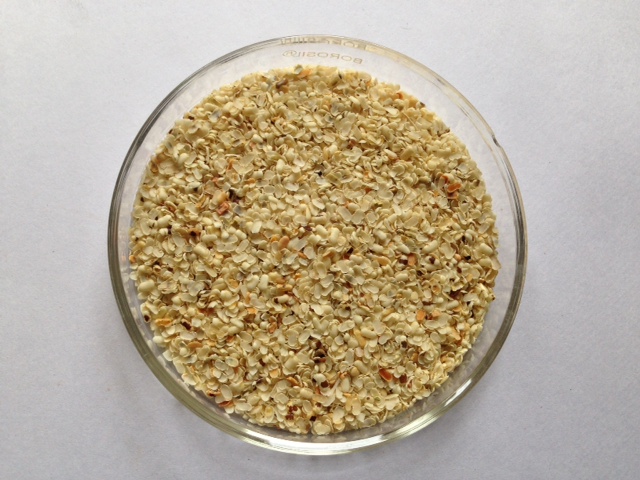 Applications in a Mining Industry
It is popular for its application in the mining industry as it servers several purposes. The mining industry often has a requirement for separation of minerals from gangue or waste particles using flotation agents. Since Sesbania Gum Powder is a powerful flotation agent; it comes in handy for this purpose. The fact that chemicals bearing this property help in maximizing the waste separation process is an added bonus.
There are several chemicals that can be useful for the purpose of a flotation agent, but not all of them are that efficient, since each one reacts differently. This contains 10% to 15% higher viscous property and is also useful as a depressant. Hence this helps enhance the flotation process and increase the mineral recovery rate as well.
The mining industry also makes use of water gel explosives; it is important that these explosions are safe and as controlled as possible. Hence several chemicals are utilized like Sodium chloride, Sesbania Gum powder, Sodium nitrate etc. While the sodium chloride is an inhibitor the aim adding Sesbania-Gum Powder is to add binding. All these substances are processed together to create a gelatinous water gel explosive.
The advantage of making use of Sesbania-Gum Powder is that it is an excellent binder and has a thickening property as well. Besides which it also has a good elasticity property which is useful for this type of an explosive.

Other Applications of Sesbania Gum Powder
It has a wide range of applications like domestic, commercial and industrial. Due to its unique properties, it is useful as a sizing agent as well as a dye thicker in the textile industry. It is useful to make incense and it is also of great value to the oil industry. It has several useful properties like being a blocking agent, reduction agent, being water resistant as well as a tackier for producing fluid cracking which in turn helps increase the rate of production of oil.
Besides this, it has several other applications like in the treatment of waste water (as a flocculant in water) and even a substitute for Guar Gum Powder. It has also has several household, business and mechanical applications. Thus, Sesbania-Gum Powder is of great value to the mining industry and also has several other applications.