Cassia gum powder is a great option for a variety of uses, especially in the food and agriculture industry. It's high in antioxidants and can help with skin care and the production of cosmetics. There's also a potential for a new market for it in the pharmaceutical industry.
Why Use Cassia Gum Powder in Food and Agriculture Industry of Australia Market?
The use of cassia gum in the food and agriculture industries is not as uncommon as one might think. Its high molecular weight and impressive evaporation rate makes it an ideal thickening agent and its notable titbit that it is resistant to heat, making it the perfect additive for a wide variety of applications. In fact, it is so versatile that it can be used in the manufacture of animal feed, paper products and even water treatment plants. For example, it is a good thickening agent for liquids such as yogurt and milk and it is a good stabilizer for beverages such as tea and coffee. Aside from its use in these industries, it can also be used in the cosmetics and pharmaceutical industries.
The best part of using this substance is that it is an effective stabilizer and additive to food and drink ranging from soda to desserts. Considering the countless ways in which it can be used, it is no wonder that it is now being imported by a number of countries including the Australia, U.S., Brazil, India and Indonesia.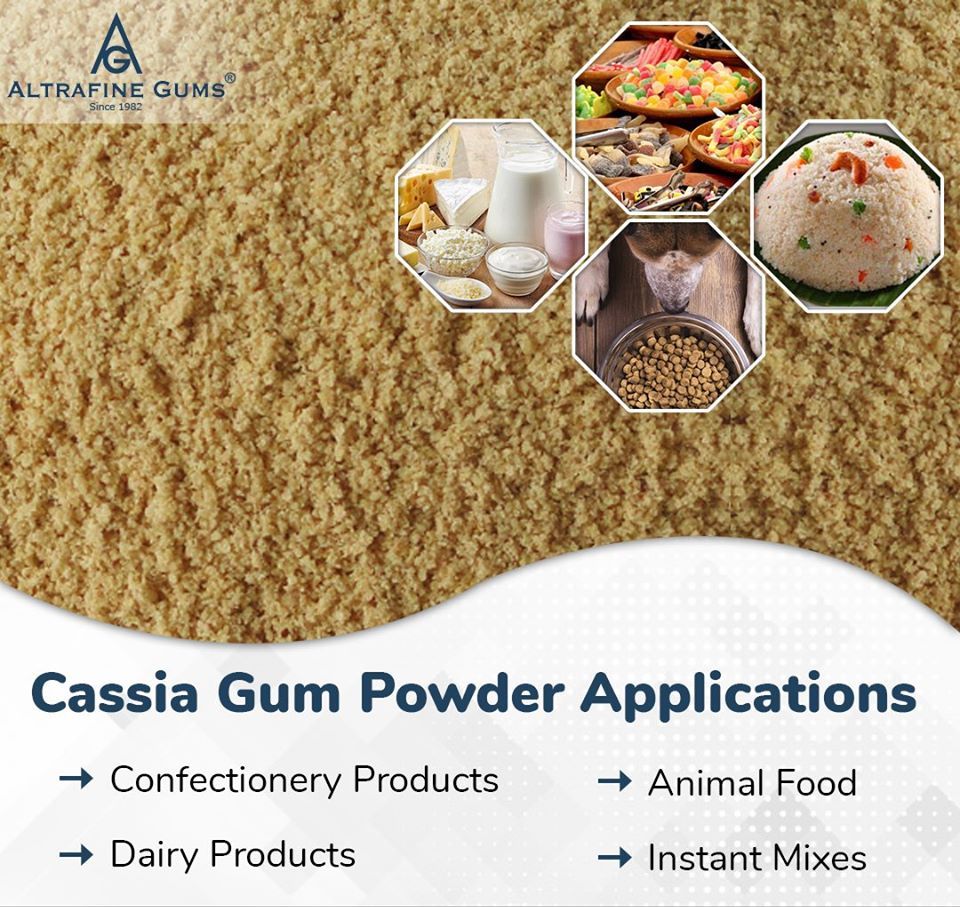 What is the Application of Cassia Gum in Industrial Manufacturing?
Cassia gum powder is made from the endosperm of cassia seeds. It is used in a variety of applications in Australia. In industrial manufacturing, it is used as a foam stabilizer and as an emulsifier. The powder is also used in food and beverage manufacturing.
Cassia gum is a natural polymer that consists of mannose and galactose repeating units. These molecules are combined with other hydrocholloids to form a gel. This makes the product effective in retaining moisture, improving the texture of foods, and promoting their taste.
Cassia gum is also used as an emulsifier and a thickening agent. It is widely used in dairy products, sherbets, and meat and poultry. Moreover, it is used as a preservative in ice creams.
Cassia Gum is widely used in a number of industries, including pharmaceutical, pet food, food and beverages, water treatment plants, and cosmetics. The application of this ingredient is growing as more and more consumers become aware of the health risks associated with synthetic ingredients.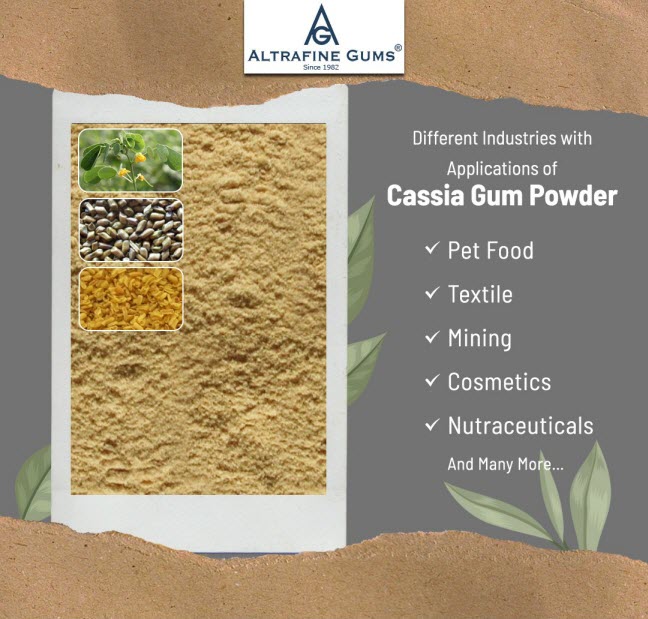 Why is the Australian Market of Cassia Gum Powder Growing?
In recent years, the Australian market for Cassia Gum is experiencing growth. This is due to the increasing demand for organic food additives and health-conscious consumers. It also has the advantage of being cost-effective as compared to other additives.
Cassia gum is a natural thickener that is widely used as a gelling agent in various foods and beverages. Moreover, it also has a variety of uses in pharmaceutical, mining, and other industries. The demand for cassia gum is expected to grow at a CAGR of 6.5% during the forecast period.
Also, the global market for cassia gum is divided into four major regions. These include North America, Europe, Asia Pacific, and the Middle East & Africa. Additionally, the industry is also segmented by application.
Currently, the Asia Pacific region is leading the global market in terms of volume and value. The market in this region is expected to witness significant growth over the next eight years. Moreover, the demand for the product in this region is driven by the growing middle class in China.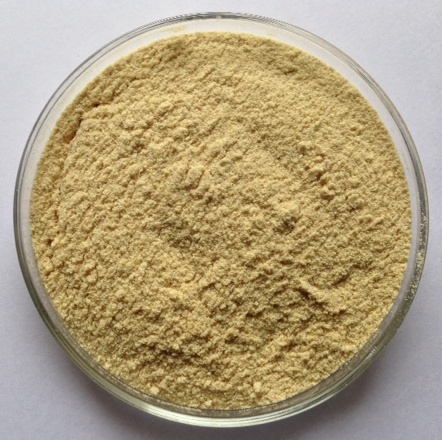 Pandemic Impact on Demand of Cassia Gum
As an integral part of a healthy lifestyle, food plays an important role. It provides nourishment, and serves as a source of energy. In this respect, the pandemic has reaffirmed the importance of food as a critical economic sector.
The coronavirus pandemic posed many challenges to the food sector. This has impacted both the production and distribution of food. The supply chain was disrupted and demand increased. Many producers were unable to meet this challenge.
The use of natural food ingredients is a trend that is expected to grow in the future. This will also help increase the growth of the Guar gum and Cassia Gum business.
The Bottom Line
Cassia powder is in great demand globally due to its widespread use in a variety of industrial applications. One of the primary causes for the rise in the market for cassia gum powder is increased understanding of its uses and advantages. Cassia powder demand is predicted to rise in the future years as a result of its unique therapeutic characteristics and its use in a variety of industrial applications.