Guarkernmehl is known by many other names including Guar Gum. It is extracted from Guar Beans. It has several excellent properties that make it an invaluable ingredient in the food industry. There are a large number of applications in the food industry and it is in demand in many countries, including India, USA and even the European Union.
Unlike other countries around the world, especially European Union; India has a large production of guar gum hence it is also one of the largest exporters of it. High demand for this in the European Union is satisfied by imports mainly from India since Guarkernmehl has many applications in the food industry.
This article goes on to explain what Guarkernmehl is and why there is a high demand for it in several countries of the European Union.
What is Guarkernmehl?
The source of Guarkernmehl is Guar Seeds. This is also known as Cyamopsis Tetragonoloba. Main property of these seeds is that it has high shear viscosity and they are also effective thickeners and stabilizers. It is an effective binder, plasticizer and emulsifier. It is also high on galactose and mannose.
It is a better thickener than corn starch and can prevent growth of ice crystals. This makes it useful in many frozen food products, especially Ice cream. It has a large number of applications in several industries like mining, petroleum, drilling, textile, mining, drilling, explosives, confectioneries, etc. It has excellent nourishing properties and is an important product for humans as well as animals.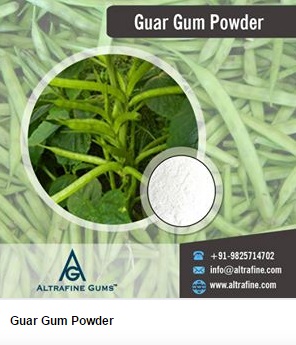 Guarkernmehl market in European Union for food industry
The European Union is a union of 17 different countries with strong economies. It has a large number of food processing and manufacturing industries. Germany has one of the strongest economies and is also a big importer of Guar products (Guarkernmehl is a Guar product).
Several European countries have a large requirement for Guarkernmehl and they have to rely solely on imports since is produced from a tropical crop that mainly grows in several Asian countries including India.
These European nations have a high purchasing power since their per capita income is comparatively higher. As per several online researches Guarkernmehl is on a rise.
There is a high demand of Guarkernmehl in the European Union. There are many factors that contribute to this high demand as per the list below:
The fact that Guarkernmehl is an excellent thickener for foods means it is a better option compared to locust gum and xanthan gum.
It can produce better thickening in relatively smaller quantity.
Highest demand for Guar is in Germany followed second by Italy. Their main purpose is to use it for food processing.
United Kingdom also has a high demand for this and it ranked as the 4th largest importer of Guar in the world.
Facts and Statistics of Guarkernmehl
Some interesting market statistics and facts for Guarkernmehl:
India exports 90% of its production.
India exported 4,23,285 MT worth of this 467.9 Million USD in 2012.
India accounted for 52.3% of exports worldwide in 2017.
Global market size of Guarkernmehl is expected to rise to 1,115.8 Million USD by 2022.
Guarkernmehl has many applications in the food industry and several other industries like oil industry, gas industry, etc. This has several health benefits like being good for the digestive system, blood sugar, cholesterol, etc. It also helps maintain weight; making it one of the most valuable products for food processing.
This also makes it one of the most sought after in many countries around the world like in the European Union, where it has to be imported since this plant is mainly grown in the Asian continent.