The sesbania plant is native plant in the Indian continent where it has grown freely as a weed. With advancements in research, it has been seen to have numerous chemical compounds that can be utilized in various industries.
The sesbania belongs to the family of leguminosae and it contains a high number of sterols, saponins and tannins in its chemical structure. These are responsible for the various chemical properties of the sesbania gum powder. The plant is a small erect and quick growing, soft wood and short lived tree that grow 5 to 12 meters in height.
Increased Interest in the Sesbania Gum
Over the recent years the plant gums have evoked a lot of interest in the various industries due to their potential and diverse applications. This is because they can act as diluents, binders, disintergrants in and thickeners in various liquids, protective colloids in suspensions, as gelling agents and as bases in industrial chemical formulations. They have also been recognized because of their biocompatibility, availability and great substitutes for the other more expensive formulations.
The sesbania seed gum has still not been fully explored in the various industries despite having all the required chemical properties. It contains the requisite high molecular weight hydrocolloid polysaccharides responsible for the chemical properties of similar gum powders and can therefore serve as a good substitute for the other more costly gum powders.
Phytochemical Aspects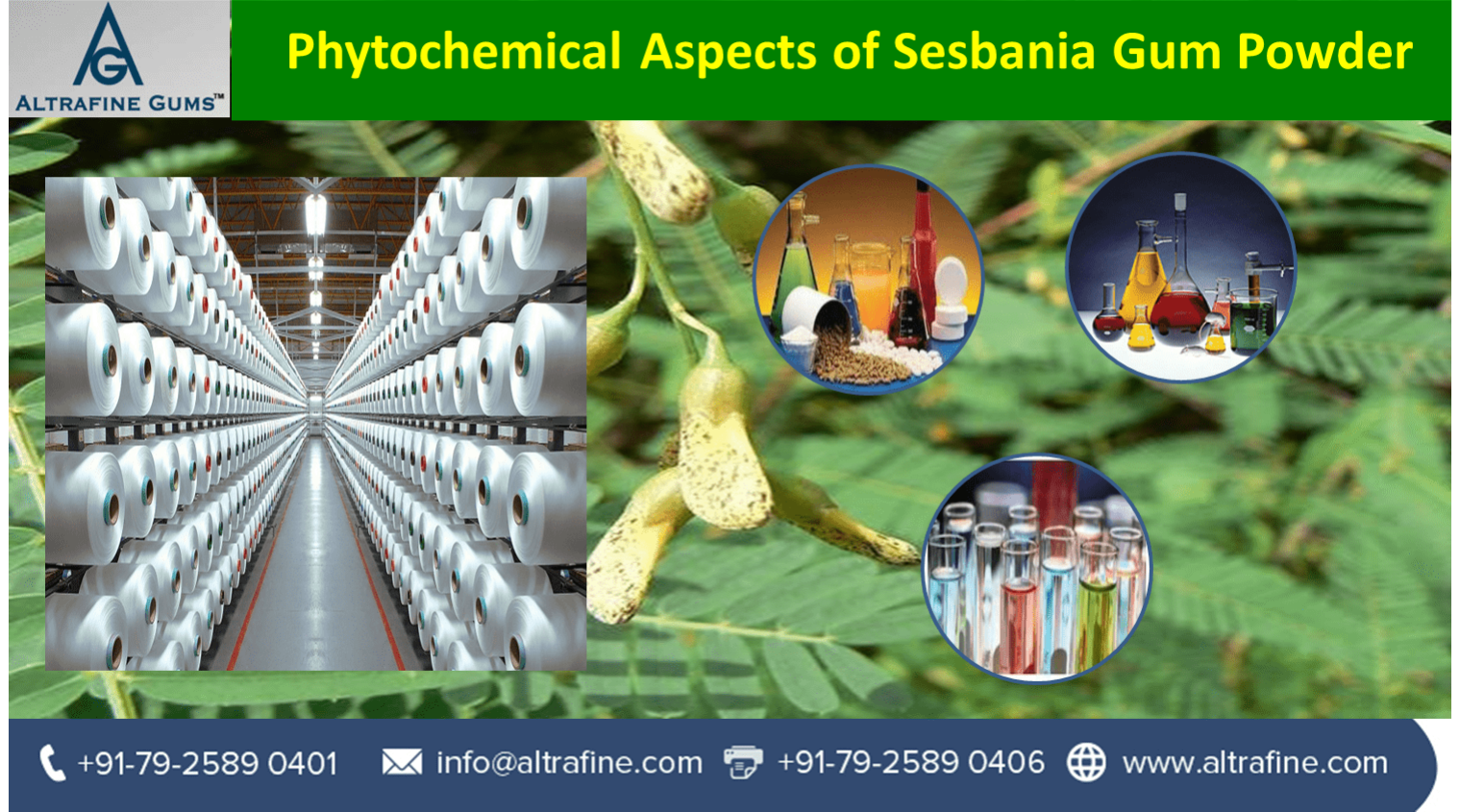 In addition to the polysaccharides that make up the chemical structure of the gum, the sesbania plants also contains the chemical leucocyanidin and cyaniding present in the seeds, oleanolic acid and its methyl ester as well as keemferol compounds also present in the other parts of the plant. Further analysis shows that the bark of the plant contains tannins and gum while saponins and sesbanimide can be isolated from the endosperm of seeds for other industrial uses.
Extraction of the Mucilage
The mucilage from the endosperm of the Sesbania Grandiflora seeds is extracted in laboratory trials through multiple maceration technique with water as a solvent. It has proven that the seed endosperm yields a high proportion of up to 33% mucilage. When this mucilage is mixed with water easily forms gels which can be used in various industrial processes. Continued research has showed that this gel has good release profile as well as good physical stability and spreadibility in addition to having a PH of 5 – 7.
Trends in Usage
The sesbania gum powder has now been well utilized as a sizing agent as well as a dye thickener in various textile industries. It has been used in printing processes of textiles such as cotton, rayon, chiffon, vial and their various blends for use with reactive dyes. Recent trends also show that it is gradually replacing other gum powders and more cost effective. Some of its properties include;
Good color yield
Better penetration and sharpness in prints
100% soluble in cold water
The sesbania gum powder has also been used as a flocculant in waste water treatment to assist in the flocculation process of particulate matter suspended in the water.