Guar gum powder is derived from Guar gum also known as guaran. Guar gum is extracted from guar beans. The Guar seeds are processed mechanically using several procedures like debusking, hydrating. They are later screened as per the application to produce a free-flowing powder (off-white in colour). The plant Guar Bean is mainly found in India and Pakistan. A large percentage of this is produced in India.
This article goes on to describe the properties of Guar Gum powder, how it is useful as a thickening agent and the role of a thickening agent in Mayonnaise.
Main Properties of Guar Gum Powder
It has several useful properties that make it vital for several applications in many different industries. Its ability to hydrate in quick time in cold water and attain a high level of viscosity even with low concentration is highly beneficial. The fact that it is soluble in cold water and also provides full viscosity in cold water is also taken advantage off for many applications.
Here are the main properties:
It is an excellent thickening agent.
It is an efficient and cost-effective stabilizer and emulsifier.
Provides good texture, water-binding and prevents crystal formation.
Soluble in cold water but not in many organic solvents.
It has good film-forming property.
Possess excellent hydrogen properties.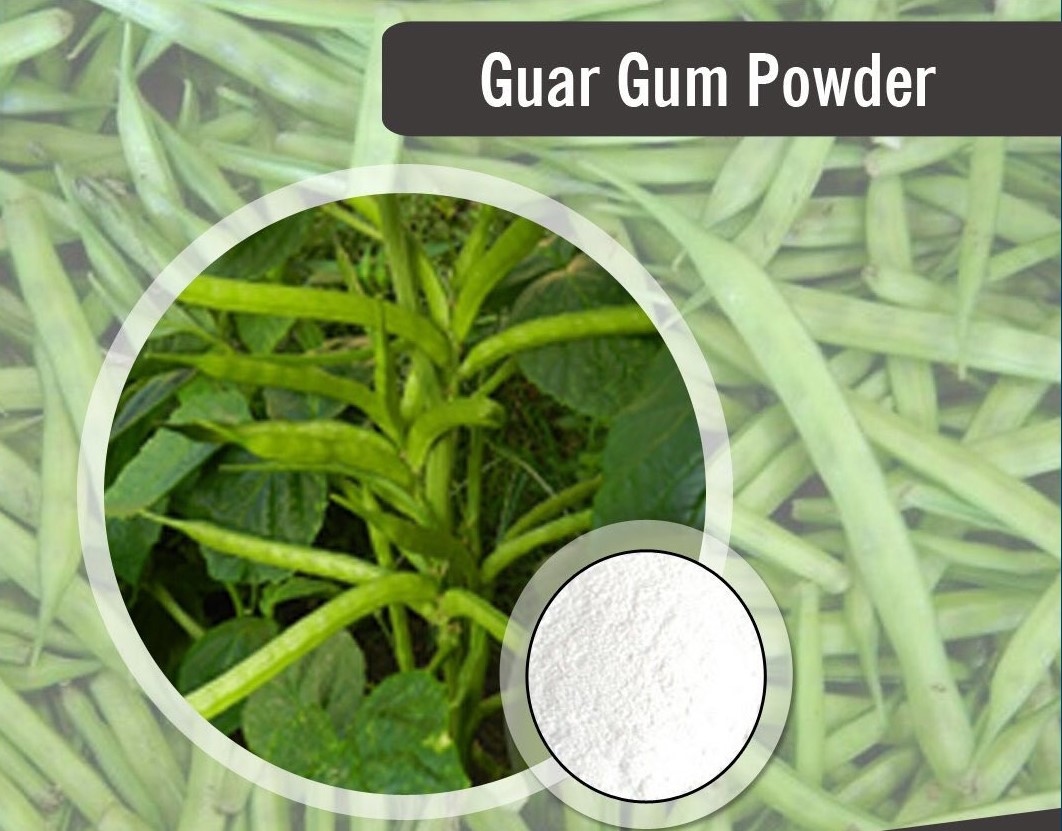 Guar Gum Powder as a Thickening Agent
The fact that guar gum powder has good chemical and physical structure makes it one of the chosen additives form several food products. Its water solubility capability helps create a thick structure. As an additive Guar Gum Powder is extremely useful as a thickening agent, binding agent, stabilizer and emulsifier. It is useful for several applications and has there are many advantages of using it.
It can reduce the baking time.
Replaces flour in baked food making it easier to digest.
Helps increase the shelf life of food products.
Its excellent ability to absorb excess liquid makes it an excellent thickener.
It is optimal to produce low-calorie food and is useful in reducing oil content.
Role of Thickening Agent in Mayonnaise
Mayonnaise is a thick sauce that is made from oil (it is also creamy), egg yolk, lemon juice, vinegar and seasonings. Mayonnaise is essentially an emulsion of two liquids that will not mix where the ingredients may vary as per preference. The method of obtaining an emulsion is to gradually add one ingredient to another while rapidly mixing the ingredients.
A thickening agent is vital for mayonnaise to provide necessary viscosity. The main aim of the thickening agent is to improve good texture; the benefit being it will taste better and help the flavour have a greater impact on your taste buds. As far as mayonnaise is concerned it uses an emulsion of fats and liquids. It is optimal for use as a thickening agent in mayonnaise.
The fact that it is gluten-free makes it the optimal additive. It is derived from the cluster bean plant and is more effective (thickening power) as compared to cornstarch or locust bean gum. It helps increase the viscosity without causing any other reactions or changes in other properties. Besides which, it also helps improve the suspension of several other ingredients, provides extra binding, good to keep calories low and is one of the most popular natural additives.