Cassia gum powder is a natural polysaccharide extracted from the endosperm of Cassia tora and Cassia obtusifolia seeds. It is a combination of galactose and mannose units linked by glycosidic bonds. Cassia gum powder is commonly used as a thickening and gelling agent in various industries due to its unique properties.
Applications of Cassia Gum Powder in Food Preservation
Cassia gum powder finds applications in various food products to enhance their safety and shelf life.
1. Meat and Poultry Products
Meat and poultry products are prone to bacterial contamination, leading to foodborne illnesses. Incorporating cassia gum powder in these products can help inhibit the growth of pathogenic bacteria, reducing the risk of microbial contamination and ensuring consumer safety.
2. Dairy Products
Dairy products, such as yogurt and cheese, are susceptible to spoilage caused by bacteria and fungi. Cassia gum powder can be used as a natural preservative in these products, preventing the growth of spoilage microorganisms and maintaining their freshness for an extended period.
3. Bakery and Confectionery Items
Bakery and confectionery items, such as bread, cakes, and candies, often face challenges in terms of microbial stability. Cassia gum powder, when added to these products, acts as a barrier against microbial contamination, thereby extending their shelf life without compromising taste and quality.
4. Processed Foods
Processed foods, including sauces, dressings, and canned products, require effective preservation methods to prevent spoilage. Cassia gum powder offers a natural and safe alternative to synthetic preservatives, helping maintain the sensory attributes and microbial stability of these foods.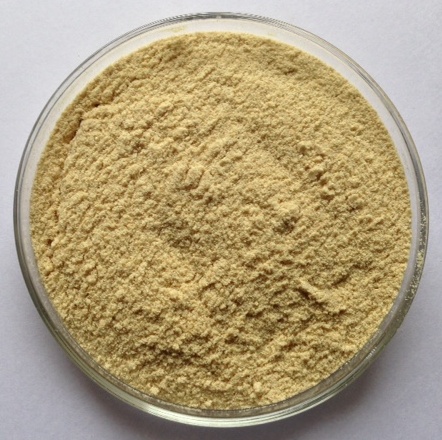 Inhibition of Bacterial Growth
Cassia gum powder has garnered attention for its remarkable inhibitory effects against a wide range of bacteria, including both Gram-positive and Gram-negative strains. This natural polysaccharide acts by disrupting the bacterial cell wall, leading to impaired growth and eventual cell death. By targeting the structural integrity of bacterial cells, cassia gum powder effectively prevents bacterial contamination in various food products.
Bacteria pose a significant risk to food safety as they can cause foodborne illnesses and spoilage. The ability of cassia gum powder to inhibit bacterial growth makes it an invaluable tool in preserving the quality and safety of food items. Cassia tora powder's antimicrobial action helps maintain the integrity of perishable foods, extending their shelf life and reducing the likelihood of bacterial contamination.
Control of Fungal Growth
Fungal growth is a common cause of food spoilage, resulting in significant economic losses for the food industry. Cassia gum powder has demonstrated remarkable antifungal properties, making it an effective agent in inhibiting the growth of common food spoilage fungi. By preventing fungal proliferation, cassia gum powder helps extend the shelf life of perishable food items, reducing waste and improving overall food quality.
Fungi, such as molds and yeasts, thrive in moist environments and can quickly colonize various food products. The antifungal properties of cassia gum powder make it a valuable natural preservative. When we prevent fungi from growing and spreading, it helps keep food items fresh and maintains their quality. This is especially important for foods that have higher moisture content.
Suppression of Yeast Growth
Yeast is another microorganism responsible for food spoilage, particularly in bakery products and beverages. The ability of cassia gum powder to suppress yeast growth is of great importance in preserving the freshness and quality of food and beverages.
Yeast proliferation can lead to fermentation, altering the taste, texture, and overall quality of baked goods and beverages. Cassia gum powder has been found to interfere with the metabolic processes of yeast, hindering its proliferation. By inhibiting yeast growth, cassia gum powder helps ensure that bakery products and beverages maintain their desired characteristics for a longer period.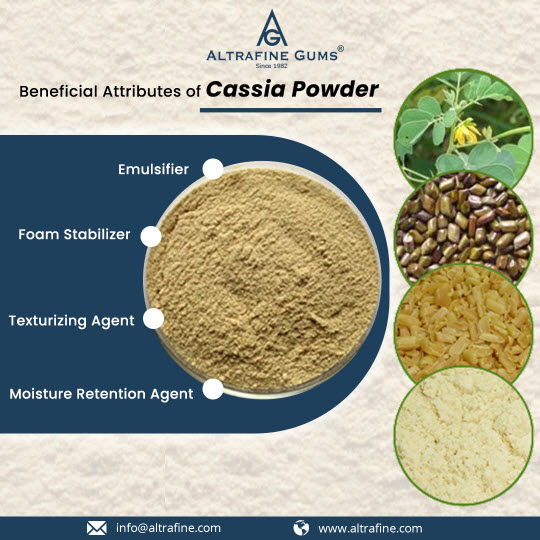 Effects on Food Spoilage Microorganisms
Apart from its inhibitory effects on bacteria, fungi, and yeast, cassia gum powder exhibits broad-spectrum antimicrobial activity against other food spoilage microorganisms. This characteristic makes it a valuable tool in food preservation.
Cassia gum powder's ability to inhibit the growth and proliferation of these microorganisms significantly contributes to preventing spoilage and maintaining the quality of food products. By targeting a broad spectrum of food spoilage microorganisms, cassia gum powder effectively extends the shelf life of perishable food items, reducing waste and ensuring consumer safety.
Incorporating cassia gum powder into food preservation strategies helps minimize the risk of microbial contamination and subsequent spoilage. By utilizing cassia gum powder, food manufacturers can improve the safety, quality, and shelf life of their products, meeting consumer demands for longer-lasting and fresher food options. Furthermore, the natural origin of cassia gum powder aligns with the growing preference for natural and sustainable food preservation methods.