Cassia gum powder demand and supply in Europe has been on the rise in recent years. It is used by many industries for their products, including food, paper, and chemicals. While the oil industry has been one of the main drivers of guar gum's growth, the increase in Italian imports of guar gum between 2022 and 2023 has led to even greater demand.
What is the Use of Cassia Gum Powder in European Food industry?
Cassia gum is a type of food additive that is used to make food products more flavorful and textured. It is used in various applications such as baking, confectionery, and food processing in Europe.
The use of cassia gum in the food and beverages industry is expected to drive the global market. In the present scenario, the European market is estimated to grow at 7.7% CAGR during the forecast period.
Cassia gum is a type of natural food additive that is derived from the seeds of the Cassia tora plant. It is a member of the caesalpiniaceae family. This plant grows in different parts of the world including India, Nepal, and China.
Cassia gum is used as an emulsifier, foam stabilizer, and gelling agent. These properties have encouraged its extensive use in the food and beverage industry.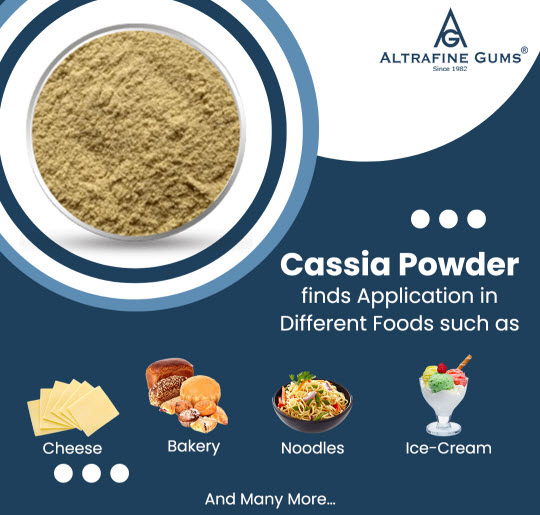 What is the Use of Cassia Powder in Textile, Paper, and Chemical Industry?
Cassia gum powder is a high molecular weight polysaccharide. It is widely used as an emulsifier and gelling agent. In the last decade, it has gained a lot of popularity as a food additive. Aside from that, it is also being used in various industrial sectors.
Cassia gum is derived from the endosperms of Senna obtusifolia seeds. In its raw form, it has no gelling properties. However, it must be mixed with other collides to obtain a gel effect.
Cassia gum is widely used as an emulsifier, gelling agent, and stabilizer. It is a highly economical additive. Moreover, it provides excellent texture to foods and beverages. This is one of the major factors driving its market growth in Europe. The demand for cassia gum is expected to grow at a substantial rate in the coming years.
Italian Imports of Cassia Gum Powder have Increased
Cassia gum is a thickening agent, widely used in the food industry. It is often added to dairy products, beverages, yogurts and ice cream. This demand has resulted in an increase in the market size. Consequently, the market is expected to see growth in the next five years. These products are used in a variety of applications.
Germany is the leading importer of cassia gum in the European market. It is important to note that Italian imports have increased between 2022 and 2023. There is an opportunity for exporters of gums from developing countries to establish a foothold in the European market.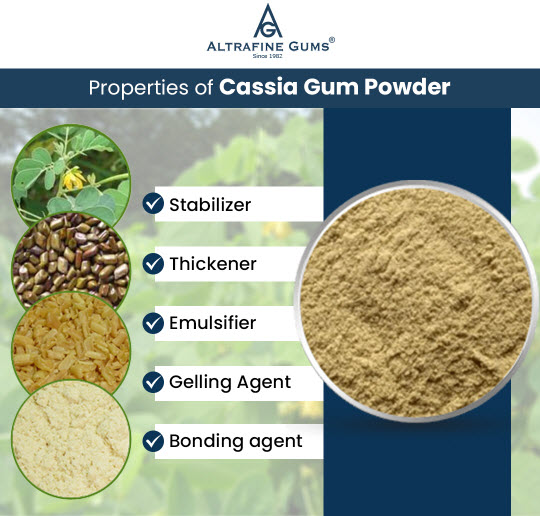 The Bottom Line
Cassia gum is a natural ingredient, widely used in different industries. It is known for its multifunctional properties. These properties include gelling, emulsifying, texturing, and stabilizing. It is an ideal choice for a range of applications,
The cassia gum market of Europe has been growing at a significant rate. It is projected to increase at 7.9% CAGR from 2021 to 2023. A few factors driving the cassia gum market are the increasing usage of the ingredient in the food industry, and increasing consumer interest in processed foods.