Diabetes is both a lifestyle as well as a genetic disease. Whatever may be the contributing reason, this disease is rampantly engulfing the world's population. In 2018 around 500 million people were diagnosed with Diabetes worldwide and is estimated to accelerate in the coming years. So it has become a must to keep a check on our health and dietary necessities. People often tend to adapt a natural and ayurvedic therapy, which has lesser side effects than the allopathic medicines. One such natural treatment is Fenugreek seeds.
All About Fenugreek
Fenugreek more commonly known as methi in Indian culture has been a routine spice to be used in our diet. It is used as a herb, spice, medicine, vegetable, etc. There is a peculiar smell in this plant and it is due to the presence of a chemical called Sotolon.
In Indian subcontinent cuisines, Turkish, Iranian and several other cuisines, fenugreek seeds observe a lot of culinary usage. It has a high calorific value and is a rich source of energy, microminerals, and vitamins. It is used in treating symptoms of several diseases like Eczema, Diabetes, Indigestion, stomach ailments, etc.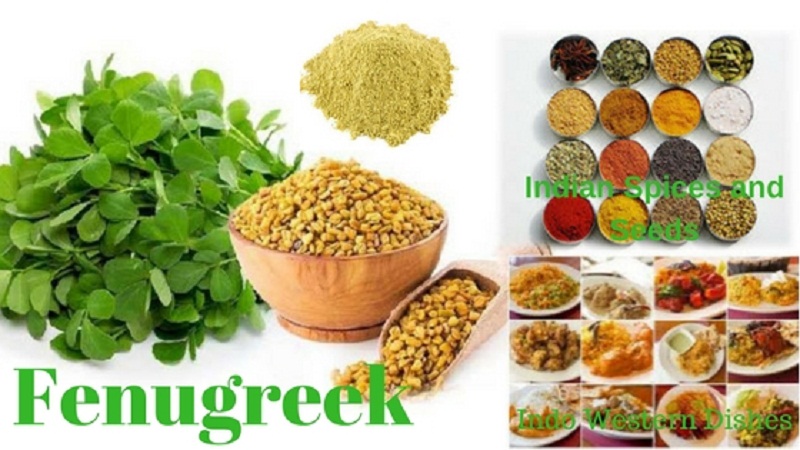 Fenugreek Gum powder is obtained by heating and dehusking the fenugreek seeds which are orange to golden in colour. The seeds are rectangular in shape and have two endosperms in it. The endosperm is constituted of galactose and mannose in a 1:1 ratio. This type of constitution makes it easily soluble even in cold water. The powder thus obtained via the mechanical process is yellowish in color.
Fenugreek Seeds Benefits in Treating Diabetes
Fenugreek seeds scientifically named as Trigonella foenum graecum are rich in soluble fibers. These fibers have the potency to lower down the blood sugar level by slowing the digestion and absorption of carbohydrates in the body.  This implicates that it may be effective in treating people with diabetes.
Soluble fibers including galactomannan fibers present in fenugreek gum powder delay the intestinal absorption of Carbohydrates or sugars. To add to these, the alkaloids like Fenugrecin and Trigonelline have indicated explicit hypoglycemic action reducing the blood sugar level. The presence of 4-Hydroxyisoleucine, a type of amino acid, acts on the pancreas to fasten the secretion of insulin, which in turn helps to regulate the sugar level.
Research conducted to prove diabetes benefits
Multiple studies have been conducted to investigate the anti-diabetic benefits of fenugreek seeds. Several clinical trials have shown that these seeds have the power to regulate the blood glucose level and also enhance the glucose tolerance.
According to one study, researchers in India have found that upon addition of  100 grams of defatted fenugreek gum powder to the daily intake or diet of Type 1 diabetes patients significantly elevated their fasting blood glucose levels, improved glucose tolerance and also lowered total cholesterol, and triglycerides.
The Bottom Line
Altrafine Gums, a natural gum synthesizer and supplier of several types of natural gums, headquartered in the Gujarat state of India, has established itself in the domestic as well as International decades for around three decades. Best in class infrastructure, reliable products and massive product range in every segment has been the statement of success for this company.