Guar gum is a valuable material with significant use in pharmaceutical applications. It is a good thickener and stabilizing agent used in tablet formulations for its ability to increase viscosity. Guar is also a non-caloric source of soluble dietary fiber which helps in maintaining healthy digestion and intestinal systems. It is being investigated for colon-specific drug delivery.
The pharmaceutical industry constantly seeks innovative ingredients to improve the efficacy and patient compliance of drug formulations. Guar gum powder, with its exceptional physicochemical properties, has emerged as a valuable additive in pharmaceutical products.
Guar Gum Powder as a Stabilizing Agent in Tablet Formulations
Guar gum powder acts as a stabilizing agent in tablet formulations. It aids in maintaining the structural integrity of tablets, preventing their disintegration or crumbling. By providing cohesive properties, guar gum ensures uniform drug distribution within the tablet matrix, resulting in consistent drug release.
Guar gum powder is an excellent stabilizer for all types of pharmaceutical products. It also thickens and stabilizes foods, including ice cream. It is especially useful in food products because it has eight times the thickening power of starch. It is also used as an ingredient in oil drilling.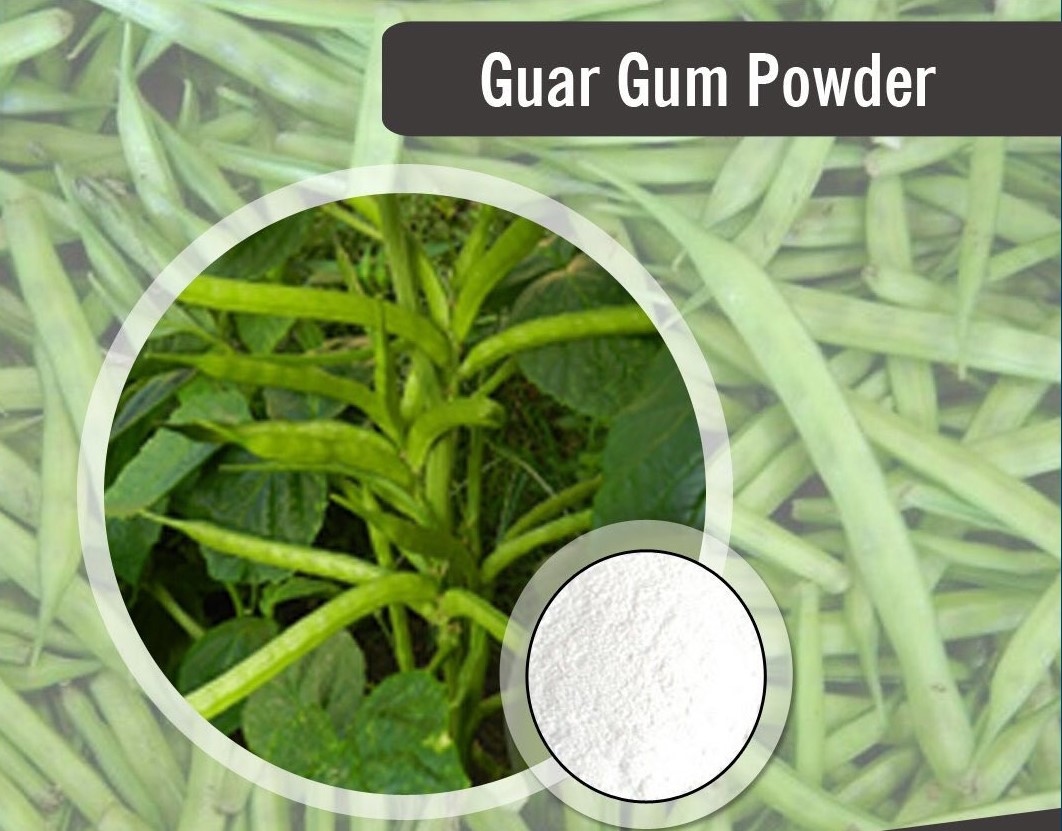 Emulsifying Agent in Emulsions and Creams
Emulsions and creams often require emulsifying agents to stabilize the mixture of oil and water phases. Guar gum powder acts as an excellent emulsifying agent, ensuring the stability and uniform distribution of oil droplets within the formulation. It enhances the sensory attributes and application characteristics of emulsions and creams.
Guar gum powder is a water-soluble non-ionic polysaccharide that can be used as an emulsifier and thickener. It can help create more viscous solutions and prevent ingredients from separating or collapsing during the mixing process.
It is a versatile ingredient that can be added to different types of pharmaceutical formulations. It is often used to improve the texture of creams and lotions, as well as to increase their viscosity.
Guar gum is a gel-forming galactomannan extracted from the endosperm portion of the seeds of Cyamopsis tetragonolobus. It has a high molecular weight, which means it can create a highly viscous solution quickly. It is also able to retain water and has binding properties, which makes it a great choice for pharmaceutical applications. Moreover, it has the potential to withstand high temperatures.
Thickening Agent in Syrups and Suspensions
Due to its excellent thickening properties, guar gum powder is widely used as a thickening agent in syrups and suspensions. It imparts viscosity to these formulations, enhancing their stability and preventing the settling of particles. Guar gum ensures uniform distribution of active pharmaceutical ingredients (APIs) throughout the product.
Guar gum, also known as guarkernmehl or guar powder, is an important ingredient for pharmaceutical drugs. It acts as a binder, disintegrant and thickening agent in tablet formulations.
It has up to eight times the thickening power of starch. It is hygroscopic and has high viscosity even at low concentrations. It has a relatively quick hydration rate. Guar gum is used in many industries, from food to oil drilling. Its versatile properties make it a popular ingredient for various products, including pharmaceuticals. It has also been found to be effective in lowering blood sugar levels, which can help people with diabetes. However, always be sure to follow all instructions from your doctor and those written on product labels. This way, you can be safe while using guar gum.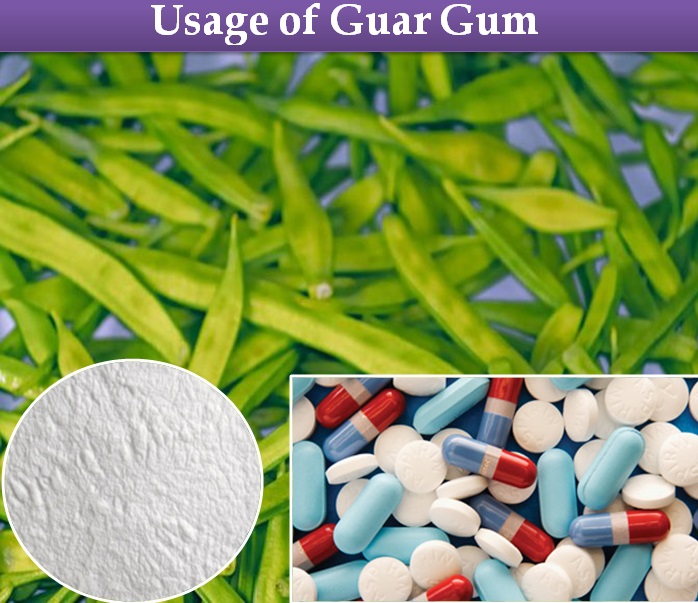 Binding and Disintegrant Agent in Capsule Formulations
In capsule formulations, guar gum powder serves as a binding agent, facilitating the cohesion of powdered ingredients. It helps maintain the integrity of the capsule by preventing the segregation of the formulation. Guar gum ensures homogeneity and consistent drug delivery.
Guar gum powder can function as a disintegrant in tablet and granule formulations. It facilitates the breakup of tablets or granules upon contact with fluids, ensuring rapid drug release and absorption. Guar gum's disintegrating properties contribute to improved bioavailability of the drug.
Film-Coating and Taste Masking Agent
Film-coating is a widely employed technique to improve the appearance, stability, and patient acceptability of tablets. Guar gum powder acts as a film-coating agent, providing a smooth and protective coating to tablets. It enhances their appearance, masks the unpleasant odour, and facilitates easy swallowing.
Some medications have an unpleasant taste, making them challenging to consume, especially for children. Guar gum powder can be utilized as a taste masking agent by forming a coating around the drug particles, preventing direct contact with taste buds. This significantly improves the palatability of oral formulations.
Enhancing Bioavailability and Drug Solubility
Enhancing the bioavailability of poorly soluble drugs is a significant challenge in pharmaceutical development. Guar gum powder can enhance the solubility and dissolution rate of such drugs, leading to improved absorption and bioavailability. It achieves this by forming inclusion complexes and increasing the effective surface area for dissolution.
Guar gum powder can enhance the solubility of various drugs, especially those with limited aqueous solubility. By forming a solubilizing complex, it aids in overcoming the solubility issues, ensuring optimal drug delivery and therapeutic effect.