Commercial Guar Gum and its Chemical Properties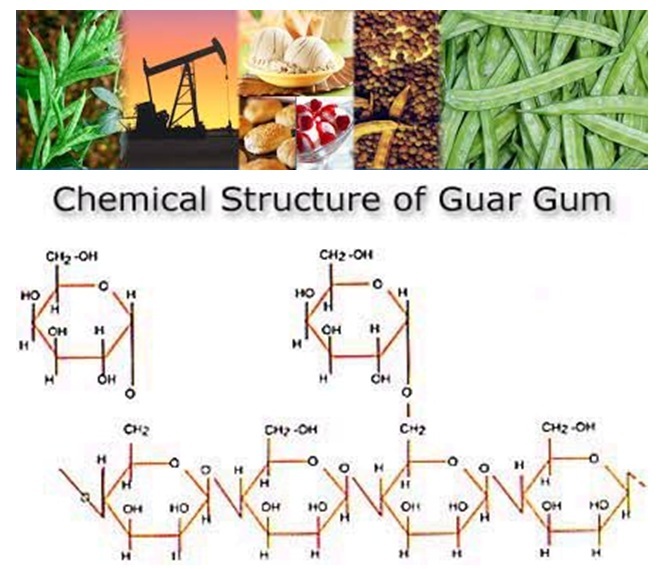 The gum extracted from the seeds of guar plant is chosen for multiple industrial applications as it contains wide range of properties which remains supportive in many industrial applications. The endosperm gum powder is purified under different methods before it is accepted for industrial usage. It is decided upon the reactivity shown by its endosperm when blended with different substances and components at the time of extraction and purification.  However, when it comes to commercial use, the seeds are sent for varieties of purification methods in which the natural properties takes a different turn through showing less ration of protein and polysaccharides contaminations. In some cases the chemical properties changes when processed under cross linking methods. The by-product obtained after every form of cross linking is chosen for industrial applications based on molecular weight and properties.
Some Prominent Ranges of Biological Applications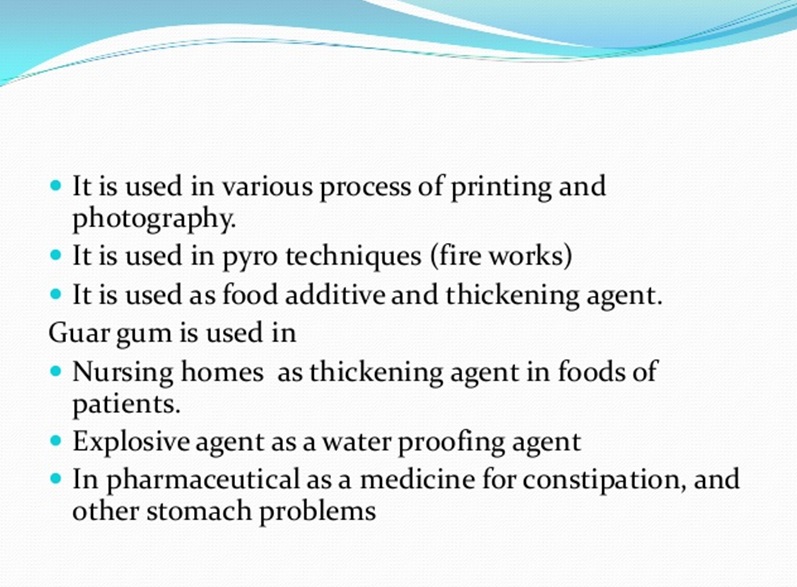 Biological applications are the ones that remain favorable for consumer usage. These may be in the form of internal as well as external application that does not cause harm to the user. In purified form this seed powder shows reduced protein content which is the prominent aspect considered for biological applications including,
Food processing,
Cosmetic manufacturing,
Pharmaceutical products such as drugs, ointments, etc,
Therapeutic products, etc
As already discussed every kind of purification or processing is carried on based on its usage. As far as guar gum for biological applications is concerned, the endosperm that is processed through purification with substances which reduces protection fraction and helps to obtain pure form of biopolymer. This is then applied for the above range of usages.
Chemical Reactions that support for obtaining Biological Aspect of Guar Endosperm Powder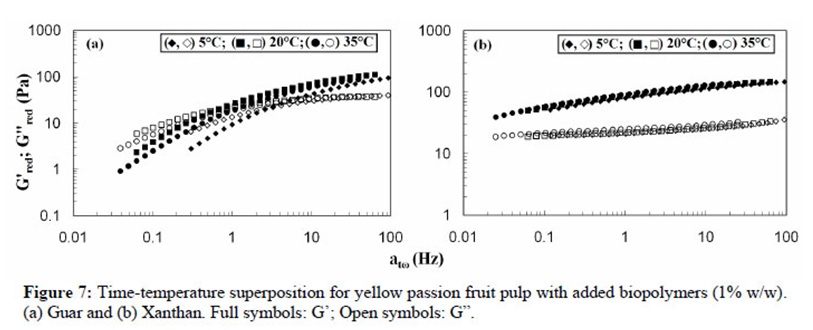 The seeds are processed for purification through different techniques and some are done by using chemicals. For example, purifying using Fehling Solution brings out excellent form of gum product that suits biological conditions. In addition, research specialists try out different methods by targeting over either functional or physio-chemical aspects of purified gum extract. Removing the impurities by using saturated barium hydroxide helps to obtain the above results whereas, Fehling solution helps to get much better and pure gum along with functional aspects including,
Thermal stability,
Rheological Parameters and
Presence of low protein content.
This type of processing method is cost effective when compared to the traditional methods.
Changes Shown by Natural Polymer during Hydrogel Formation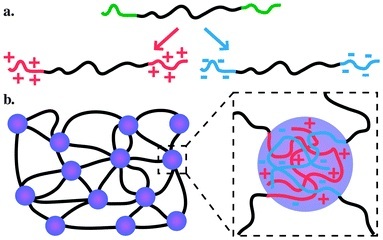 Guar gum is a natural polymer and this natural resource is extracted to form into hydrogel. This product is them applied for its maximum water absorption even at basic pH values. However, natural polymers have to be processed under different methods to get rid of the several impurities. Once the impurities are removed, it would be beneficial to obtain the functional properties. The purification process may bring in changes in its chemical properties, especially in a complex biopolymer like guar gum. However, the presence of natural endosperm from plant seeds have been realized greatly for wide-ranging industrial applications such as thickeners, stabilizers, emulsifiers, dietary fibers, binders, etc
Conclusion
Guar gum is a natural polymer; therefore it contains several types of impurities. Hence, before transforming into gum powder, the extracted product is processed under different methods to obtain a suitable by-product that fits for particular industrial usage and the seed extract is also processed using chemicals to make it eligible for biological usage.
This Article has been written & posted by Ajit Patel.