When it comes to feeding animals with fine products, people generally seek economic option, but they don't want to compromise on quality. Cassia Tora meal is the best option that is not just friendly to a pocket, but also liked by cattle. Cassia Churi makes a suitable option to feed animals as it helps the animal owners get the best product in budget.
Protein is considered to be the best source of energy to the cattle and that is why, this crucial component is added to various types of animal feeding packets. Ingredients that have natural rich proteins have showed great results in cattle's growth and productivities.
What is Cassia Tora?
Cassia Tora is a plant belonging to the Caesalpinaceae family. To get a germ, Cassia Tora seeds go under the process of de-husking. The Cassia Tora meal refers to the germ and husk that are separated from the main ingredient. The meal has approximately thirty per cent of proteins and ten per scent of fiber content.
Even the by products of such processes help get the best animal feed. Rich in nutritional values, the low fiber

What makes Cassia Tora meal an ultimate animal feed?
As stated above, Cassia Tora meal is rich in protein and that is why, it shows healthy growth in animals when fed regularly. In addition, such a meal is proved to be innocent in almost all cattle of all breeds. Unlike other harmful chemical induced meals, Cassia Tora is a safe alternative for animal feed with no side or unwanted effects.
Animals require more energy and power to perform their tasks and that is where specially designed protein rich meals come in picture. Cassia Tora meals can help animals meet their daily requirements of calories, energy, proteins, and other micro and macro nutrients. Due to its low fiber and high protein content, the meals enhance the animal feed's potency and efficiency.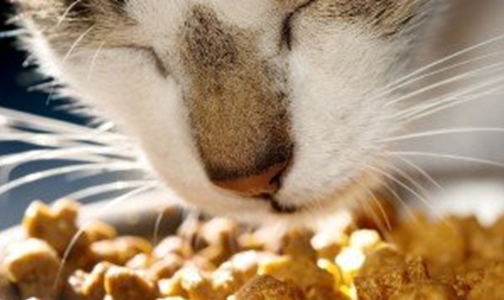 The meal is a bit bitter and salty in taste and hence, animals or cattle do not feel rejecting the meals. Other functions of the meals include improved eyesight, vigor, and improve bowel movements because it helps in removing excess heat from the body and simultaneously hydrates the animal intestines.
Benefits of Cassia Tora meals for cattle
There are many benefits of feeding animals with Cassia Tora seeds or meal. Here are a few to mention:
The meal is high in proteins and therefore naturally boost cattle's power or strength
The meal is high in carbohydrates as well and therefore, it makes animals perform their tasks better
No chemical is used for processing the meal and that is why, it is safe for cattle
The meal can be augmented with natural ingredients to make it a complete meal
Due to above-mentioned reasons, the meal of Cassia Tora seeds for animals is the best in the industry. It is not just pocket friendly, but also liked and welcomed by animals or cattle.