Cassia Gum Powder is produced from the seed of a crop known as Caesalpiniaceae, that grows in many parts of India. It happens to be a natural gelling agent and has several applications in the food industry and several other industries as well. Cassia has several useful properties, it acts as a stimulant, carminative, and tonic. Cassia also contributes to the spicy aroma and taste. It is a natural pesticide for organic farms and is also very popular in the pet industry.
This article goes on to provide important statistics and facts about Cassia Gum Powder which makes it evident that it is in demand; as well as the regulatory information for different countries.
Important Stats and Facts
Cassia Gum Powder market was valued at 10.1$ million US in 2015.
Between 2018 and 2023 there is expected to be a CAGR of 6.7%.
There is expected to be a CAGR of more than 6% by 2022.
Dog food is expected to account for a fair share of the demand by 2023.
The use of Cassia-Gum Powder has been approved in several countries in Europe, as well as China and Japan.
This market is segmented into North America, South America,, Europe, Asia-Pacific, Africa.
North America is likely to dominate the market share by approximately 30%.
The other top regions include Asia-Pacific, Africa with Western Europe being last.
Demand for Cassia is on the rise globally due to the change in the rules & regulations in several regions around the world. This includes countries like Japan, China, Europe, America.
It tops a list of food stabilizers in Europe.
There is high demand in countries like USA, Canada, China, Mexico, India, Australia, South Africa, Brazil and Turkey.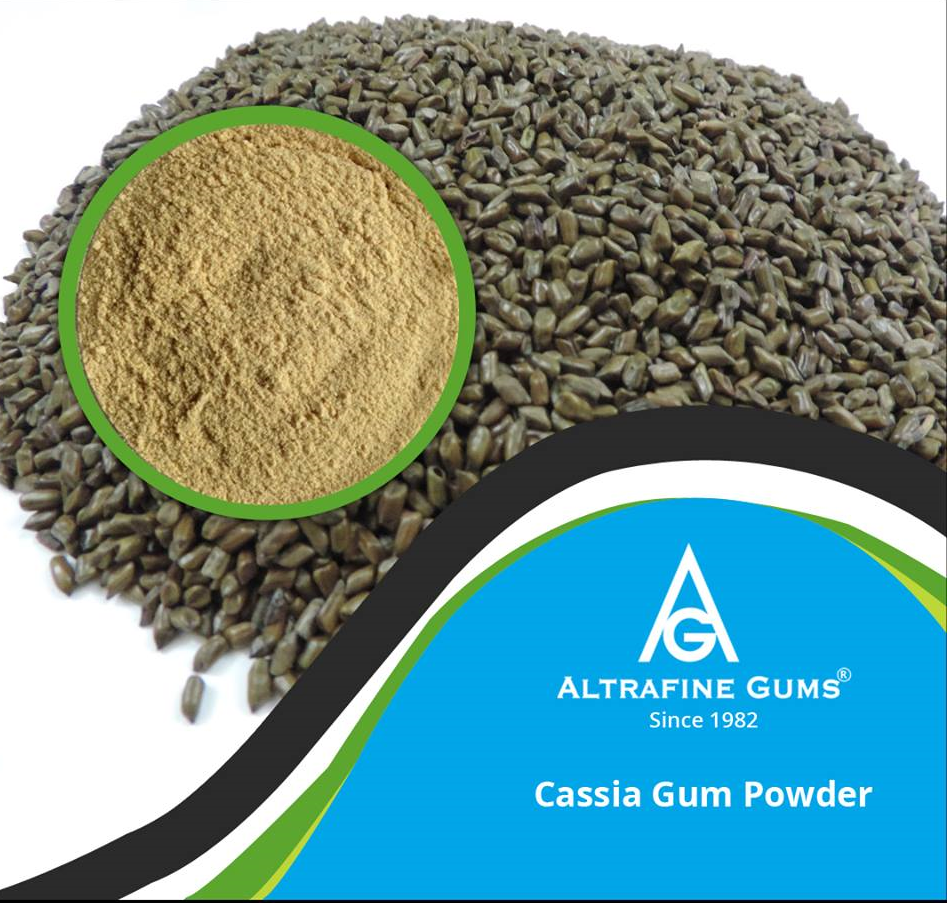 Regulatory information for Cassia Gum Powder
Europe: It is approved for use in Europe as a stabilizer, thickening agent, and gelling agent for the use as canned pet food (exclusively for cats and dogs). It has been approved by the Europe Commission Directive (ECC No. E 499). It has also been approved for use for human food applications as of 2010. It has also been recognized for use as "GRAS" in food for a maximum of 2%. It has approved for use mainly in baked foods, cheese, jams, and jellies.
Japan: Japan has also given the approval to use it as a food additive. This approval is by the Ministry of Health and Welfare as of August 1995.
United States: It has been analysed by the experts in several areas to ensure it is safe to use. Experts from toxicology, pharmacology and food science have reviewed the safety of cassia gum powder for use as a thickening agent. This analysis has been conducted for use by humans and for the purpose of pet food as well. The review has received 'GRAS' approval (General recognized as safe). for food products. The approval for use as a stabilizer is still pending.
Australia: It is approved by the Australian government to use in the Australian market.
The approval has been listed in the Annex of the Council Directive as approved by commission directive. The main purpose to the Annex of the Council Directive is to protect plants from any harmful organism as well as prevent it from spreading. This includes rules to prevent importing harmful organism from entering as well. The directive states that the substance should not endanger any animal or human health. In the case where it is found to be harmful to either animals or humans, it will be suspended for up to 4 months.
As per the Federal Food, Drug, and Cosmetic Act, the tolerance level for pesticide reside of the foods has been set. Thus, if any food contains a residue it will be seized by the Government; it is also possible for the Government to seize the commodity if necessary. The product also needs to be approved by the National Toxicology Program (NTP).  Any product approved by NTP is safe for humans and animals to consume. NTP states that the products are scientifically tested.