Hydrocolloid is a substance that creates a gel by making use of water. It has several applications in many industries like food processing industry. Hydrocolloids are very popular and are a wafer type dressing with agents that form a gel in an adhesive compound. It is a heterogeneous group of long-chain polymers that has the ability to modify the rheology of food systems. It affects the viscosity (flow behaviour) and texture (mechanical solid property).
There has been a rise in demand for hydrocolloid market which is mainly due to the processed food industry. Several statistics suggest that the hydrocolloid market will reach $108.5 billion by 2020. There are many applications in several other industries like pharmaceutical, mining, tobacco, textile, oil drilling, and more.
Importance of Hydrocolloid
Cassia Gum Powder is comparatively new food hydrocolloids. Caesalphiniacease is a wild crop found in several parts of the Indian Subcontinent and is useful to produce cassia gum powder. It is also found in several other regions like China, Indonesia. It is useful as a thickening agent, emulsifier & texturizer and has several applications in many different industries.
There are many applications for Hydrocolloids including that for medical treatment. A dressing created with the help of hydrocolloids has an ability to provide an optimal healing environment. The fact that it is moist and insulating is an added advantage. If a wound is free from infection, the use of hydrocolloids is very useful; since it allows the enzymes of the body itself to heal a wound. Some of the popular properties of hydrocolloids include:
Consists of gel-forming agents
It is available in several shapes and sizes.
There is an adhesive border which is optional.
It also has several applications in the food industry besides the medical industry. Some of the popular hydrocolloids are Guar Gum Powder and Cassia Gum Powder. The popular applications of hydrocolloids in the food industry include use as a food additive and health promoter. It has several useful properties that are vital to the food industry.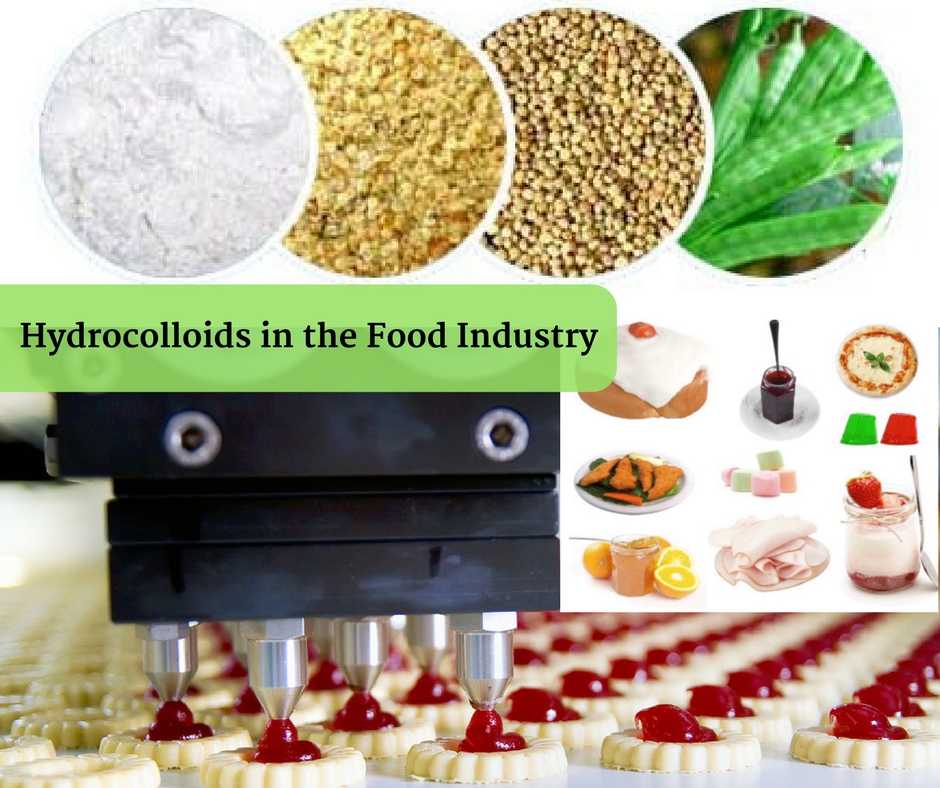 Demand for Cassia Gum Powder
The global market for food stabilizer has been growing and is likely to grow further. In fact, as per several statistics, it grows at a CAGR of 4% by 2020. Ready to eat or processed food is becoming more popular and the growth of the global hydrocolloid market is likely to increase  demand for such convenient food. The food market in India and China are the main targets for such food items due to rapid urbanization and number more of working women.
Here are several statistics and facts that help understand the rise in demand for hydrocolloids:
Hydrocolloids market has estimated to account for 8.8 Billion USD in 2018.
It is projected to grow at a CAGR of 5.3% between 2018 & 2023 and reach a value of 11.4 Billion USD by 2023.
Hydrocolloids are increasing in demand due to the rise in demand for convenience food.
The change in lifestyle and eating habits of consumers across the globe is contributing to increase in demand of hydrocolloids.
The people are becoming more conscious about their diet and nutrition hence this too has been a contributing factor.
Although, food & beverages sector is the fastest growing segment that has resulted in  high demand for hydrocolloids, there are several other sectors that have also contributed. This includes cosmetics & personal care products and pharmaceutical industry as well.
Some of the common food products that have contributed to the increase in demand are dairy products, confectionery, meat & poultry products, beverages, bakery items, sauces and dresses.
The main application in food products is as in the form of an emulsifier, fat replacer, gelling agent and stabilizer.
There is a steady increase in demand since 2016 and it is expected to grow rapidly till 2023. This rise is global and includes countries in North America, Europe and the Asia Pacific.
Thus, the global hydrocolloid market is on the rise and it is mainly due to the food industry. This trend is likely to continue into the future thus increasing the demand for hydrocolloids like Cassia Gum Powder.