If you've been looking for the Latest Research on the Benefits and Harms of Guar Gum Powder, then you've come to the right place. In this article, you'll discover the benefits of guar gum, its applications in food supplements, and its potential to address the dysphagia problem. If you're still not convinced, read on. After all, it is a natural substance that has a long list of positive attributes.
Several Important Applications of Guar Gum Powder
Applications of Guar gum powder include a wide variety of industrial products. Its properties make it suitable as a fat substitute in food formulations. This product has numerous uses and is especially useful in the manufacture of fruit-based water gels and powdered products. Due to its high viscosity, guar gum powder is a popular additive to milk. It also makes paper thicker and more pliable.
Other applications of guar gum powder include oil drilling, mining, and paper. It can reduce friction and maintain explosive properties under wet conditions. It is a lubricant, a deformer, and a stabilizer. Many people also use guar gum powder in cosmetics and food. But these are just some of its applications. What are the other uses of guar gum powder? You'll be surprised at the number of options available.
Industrial processing of guar gum begins with mechanical extraction. First, guar seeds are split in half. The endosperm is separated from the germ. The two halves are then separated by polishing. Next, the material is dried in a dehydrating environment. After drying, the material is processed again in a flacker mill and passed through a series of screens for particle size grading. It is then packaged in various grades based on colour and consistency.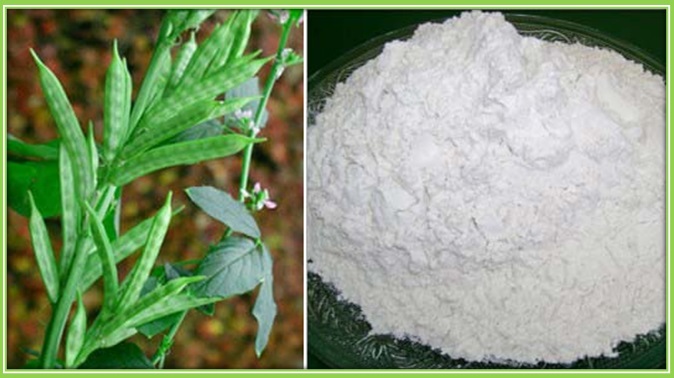 Guar Gum has Potential for Development of Dysphagia Supplements
Partially hydrolyzed guar is considered a potential prebiotic. This means it may help to promote the growth of potentially beneficial bacteria and native microflora in the gastrointestinal tract. However, further studies are needed to confirm this potential use in dysphagia supplements. In addition to this, some studies have indicated that guar gum can be found in other food products, including dairy products.
The enzymatic hydrolysis of guar gum powder results in a polysaccharide with low-level viscosity and polymerization. As such, it can be used as a dietary fibre without affecting the rheology, consistency, and texture of foods. This polysaccharide has also shown potential for use in dysphagia supplements.
Some significant researchers have noted that guar gum is more soluble than locust bean gum, and can be an effective emulsifier. It has a higher percentage of galactose branch points than locust bean gum. It is also non-ionic, hydro colloidal, and insoluble in most hydrocarbon solvents. This makes it a viable treatment for dysphagia.
And, in the long run, guar gum may help people with obesity and hypercholesterolemia overcome their swallowing dysfunction.
The Bottom Line
Guar gum is found in a variety of products, from foods to medicines, and is found in low doses in most cases. Compared to xanthan gum, guar gum is best used in cold foods. It may also work effectively in hot food. It does not degrade the texture of the finished product. However, Guar gum powder should only be used in small amounts.