Guar Gum Powder and How It is Processed?
Guar gum powder is not a new discovery but has been in use for a substantial period of time especially in the manufacturing industry. Guar gum powder and guar gum is processed from a plant known as guar which predominantly grows in subtropical or semi arid climates in the region of Australia, Pakistan and India although new regions cultivating the crop such as China, parts of Africa and USA and many others are coming up. Guar is a leguminous plant that resembles the pea plant, the processing of guar powder starts by harvesting the mature pods and roasting the pods, this result to de-husking which gets rid of the husk and separation of the germ from the endosperm. The endosperm is then polished, crushed and screened to a fine off white or yellowish powder.

Properties of Guar Gum Powder That Make It Useful as an Additive for Pharmaceutical Processes
Guar gum powder for pharmaceutical uses comes with a variety of characteristics well suited for the function with the following most notable:
· Viscosifying: The high molecular weight ensures that guar will create highly viscous solutions even with low concentrations hence also gelling in cold water.
· Emulsifier: gum or powder from guar is a water soluble non-ionic polysaccharide hence good for emulsifying.
· Thickening agent: Guar has a high hydration rate thus will draw out water from a compound thus the thickening effect.
· Gelling: The free flowing and binding properties make the additive a good gelling compound.
· Preservation: The film foaming characteristic will keep off moisture and other foreign matters away from the product.
· Water Retention: Guar gum is very soluble with both cold as well as hot water.
· Binding: Being highly hygroscopic, the additive will hold products together easily.
Pharmaceutical Uses of Guar Gum Powder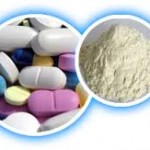 The various aspects of guar gum powder for pharmaceutical not only aid in physically manufacturing the pharmaceutical products but also come handy during the absorption of the medicinal drugs whether syrups, capsules and tablets among other products into the body system. Uses will include:
Tablet manufacture where the additive is used as a binder as well as a disintegrating agent.
High solubility makes the additive suitable for manufacture of suspensions and syrups.
The pH range of 5-7 makes it suitable for anti – acid formulation.
The gelling properties of guar gum make creation of capsules more convenient.
The thickening property makes the product suitable for controlled drug intake and absorption.
Used as a slimming aid due its soluble dietary fiber which although absorbed into the body, it is not digested hence cleansing the digestive system.
The all organic fiber which readily mixes with water also makes the body feel full hence reducing food craving thus aiding in proper nutritional and dieting.
Conclusion
Guar gum powder holds a central position in the pharmaceutical manufacturing processes due to its impressive chemical and physical properties; the product is a natural or organic additive as well as the final product being more affordable as compared to other additives within the same category. The gum product also comes in a variety of derivatives with notable forms being guar acetate, guar acetate phthalate, guar phthalate, oxidized guar and carboxymethyl guar among others. Familiar names for the powder from the guar seed based on the region will include goma guar (Spanish), Guarkernmehl (German) and gomme de guar (French) as well as other names. To know more information about guar gum please visit: https://www.altrafine.com/guar_gum_powder2.html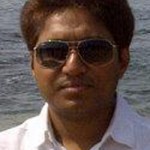 This Article has been written & posted by Ajit Patel.