People use different thickening agents while cooking. Thickening agents which can also be referred to as thickeners are substances that increase the viscosity of solutions or liquid/solid mixtures without causing significant change in other properties. They will thicken your food while making sure that your cooked food has a thick texture by absorbing excess water found in it. Thickeners are frequently applied to foods and they aim to modify the taste of the substance in which they are used in.
Most thickening agents are mostly used because they are polysaccharides or proteins. There are a variety of thickeners used for their difference in taste, clarity and response to chemical and physical conditions. Choosing the right thickening agent will break or make your dish. It is important to know and choose a thickening agent working well.
Thickeners may also help to improve the suspension of other ingredients or the emulsions which increase stability of product. Most times, they are regulated as food additives. One such example of a vegetable gum that is used as a thickener includes guar gum. There are numerous uses of guar gum as a food thickening agent. Here is why: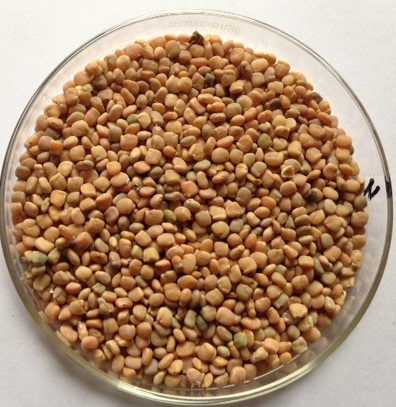 What makes guar gum a good additive for food?
Though the powder can be applied in different industrial applications, it works well as a food additive. Guar gum for food becomes a good thickening agent because of solubility traits that withstand different temperature levels. It is also a good stabilizer with good viscosity. Guar gum is more soluble than locust bean gum and is a better stabilizer because it has more galactose branch points. It is stable in solutions over pH range 5-7 and has reduced aqueous solubility at pH levels below 4.5. Hence the thickening capabilities of guar gum are reduced and thus it is used in stabilizing meat and cheese.
It also comes with other properties like gelling. Many use it in the food industry because of the affordability in the market. Apart from affordability, guar gum for food thickening comes with extra binding and thickening properties. This makes it the ideal thickening agent to loose foods like soup. When compared to other thickening agents in the market, guar gum as a food additive works eight times better than other cornstarch. Additionally, users add a small quantity of guar gum powder to give good viscosity to your food. When used as a food thickening agent, it does not affect the taste of your food, but enhances the texture, making your meal mouthwatering. Not to mention the fact that it has plentiful nutritional and medicinal effects and its cost effectiveness.
Applications of guar gum as a food thickening agent
Guar gum for food becomes a good additive because it has good chemical and physical structures. The water solubility trait makes a thick structure. It also shows different stability elements in food when cooked. In foods coked, it acts as a stabilizer, binding, emulsifying and thickening agent. Guar gum is a good additive to gluten free and baked products. It replaces flour in baked food that become easy to digest. It helps to soften the product. This reduces baking period and increases lifespan when stored. The thickening agent works well in the frozen food and deserts. When used, it prevents melting, makes them soft and makes them melt easily after eating. For those using soup and sauces, they can use guar gum for food thickening. When used, it acts as a thickener by absorbing excess liquid. This increases thickness while increasing the shelf life.
For that cooking low calorie food, this is the best additive. The powder added help to replace the taste of oil in low calorie food, thus avoiding the use of fat products. This helps to reduce weight for the obese. The low calorie foods to include guar gum include baked products, sour ice cream, cheese frozen deserts and ice caking. Because of its availability in the market and affordability, the guar powder has become a good food additive and thickening agent to many people. It has many benefits to enjoy. To know more about Guar Gum please visit: https://www.altrafine.com/guar_gum_powder_applications.html.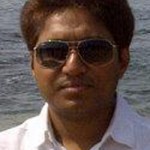 This Article has been written & posted by Ajit Patel.