The Shale Oil companies in United States have given rise to oil production six times in past few years. It has increased demand of Guar Gum substantially.
Moreover, the advancements in drilling technology have shifted preference to eco-friendly and natural substitute from synthetic which has also raised the demand of guar gum.
Guar Gum in Oil Derivation
Guar Gum is procured from the guar seed. The guar plant is mostly grown in India, in the states of Gujarat and Rajasthan.
It is a non-ionic hydrocolloid. It has excellent thickening property which is considered as useful attribute in oil extraction process.
Hydraulic Fracturing, a method for extracting shale oil that involves pumping pressurized liquid into the ground. It requires water-soluble gelling agent such as guar gum to control viscosity levels and to efficiently deliver proppant into the formation.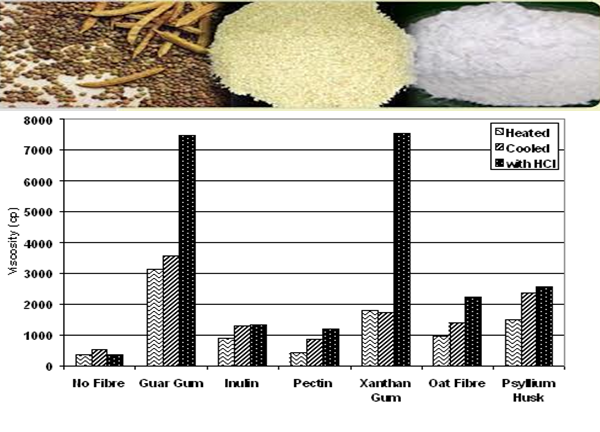 How has inflated price of crude oil boosted demand for guar gum?
Crude oil plays a vital role in every growing industry, be it Plastic, Clothing, Insulation, and most importantly in Automotive.
Crude oil is even used in growing the crops, as the synthetic fertilizers are made up of inorganic compounds which are usually derived from by-products of the petroleum industry. Thus, due to its versatile applications, its prices and demand are always inflating globally. It promotes the producers to carry out oil derivation processing.
The major oil producing countries are Saudi Arabia, United States, Russia, Canada, etc. These countries require guar gum on large scale for oil production; hence they are major importers of the same.
Furthermore, US Government is also promoting oil rig industry. As a consequence, the oil rigs have been doubled in North America which has induced the demand of guar gum. A rise in crude prices has also stoked its demand.
Some Facts and Figures about Export of Guar Gum
As per the data from the Agricultural and Processed Food Products Export Development Authority, India's guar gum exports for first three month of FY 2017-18 almost doubled to 145,775 tonnes from 77,174 tonnes a year ago, due to higher demand from the US.
According to Agricultural and Processed Food Products Export Development Authority (APEDA), India's guar gum exports were 366,938 tonnes, up 23.5% on year for the period of Apr-Feb in 2016-17 compared 2015/16 same period, due to increase in number of oil rigs in the US this year resulting in higher oil drilling and shale gas exploration, which needs guar gum as a fracking agent.
India is the largest exporter of Guar Gum in the world, accounting for about 80 percent of global production.
Why Altrafine Gums?
Altrafine Gums is one of the leading processors and exporters of guar gum in India, since 1982. We offer a wide range of products including Guar Gum Powder, Fast Hydration Guar Gum Powder, psyllium husk powder, Sesbania Gum Powder, Indian Spices & Seeds, and many more. Our product range conforms to international standards and it is applauded worldwide. Our success is underpinned by our strong commitments to satisfy customers by providing supreme grade products at competitive rates and its on-time delivery. We conduct business in an ethical manner to develop and retain the trust of our customers throughout the world.