Goma Cassia and Its Different Terminologies
Cassia gum is one of the most commonly used additives in the food and pet industries, it is sourced from the endosperm of a leguminous plant referred to as cassia which commonly grows in sub tropical regions as a wild plant but is also cultivated by people on a small scale. The cassia plant comes in many scientific or botanical names which include the following Senna obtusifolia, Cassia Tora, Cassia obtusifolia as well as Cassia Occidentalis. After processing, the cassia product exists as a gum and is widely used as a thickening agent that also comes with a variety of names depending on the region from which the gum from the cassia plant is sourced; some of the alternative names of the gum include the following:
Gomme de cassia – French
Cassia Guma – Croatian
Cassia Gumi – Danish
Goma de Cassia – Portuguese
Goma cassia – Spanish
Gumy cassia – Polish
Guma Cassia – Slovenian
Cassiakumi – Finnish
Cassiapitmeel – Dutch
Cassiakernmehl – German
Processing of Cassia Gum Powder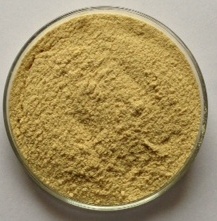 Manufacturing cassia tora powder from the cassia seeds involves a well defined and intricate process which involves roasting the cassia pods, during roasting the husks and germ which are more sensitive to heat become brittle hence fall off while the endosperm remains intact. After roasting the endosperm goes through a cleaning process to get rid of any unwanted residue and then it is later pulverized and screened to form the cassia gum powder. To know more about cassia gum powder please visit: https://www.altrafine.com/cassia_gum_powder.html link.
Properties That Make Goma Cassia Ideal as a Thickening and Gelling Agent
Goma cassia has been used for many years and still continues to be among the most preferred thickening agents in the food industry as well as the pet food industry. Thickening properties play an important role in making the food products suitable. The thickening characteristics of Cassia guma or cassia gum powder are caused by the following physical and chemical attributes:
Cassiagummi or Cassiakernmehl is not very viscous in cold temperatures or solutions hence require high temperatures or heat to become viscous.
Goma cassia or Cassia guma is only soluble in hot water and non soluble in cold water consequently needing heat to fully become soluble.
Solutions from cassia gum powder or cassia tora powder form very strong gels due to good gelling properties due to being composed of about 75% polysaccharides.
The film foaming characteristic also ensures that the cassia gum powder solutions are stable in normal temperatures and also create good textural properties
Solutions made from cassia tora powder are also very elastic.
Different Applications of Goma Cassia in the Food Industry
The gelling and thickening properties of Cassiagummi or cassia gum make the compound quite suitable as a food additive for thickening, bonding, emulsifying, improving texture, gelling as well as a stabilizer.This has led to the Cassia guma or goma cassia being one of the most desirable additives in the food industry for human consumption, pet food production as well as for cattle feeds. Products that make use of cassia include baking industry, confectionary industry, animal feeds and culinary industries among other sectors.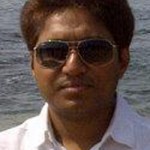 This Article has been written & posted by Ajit Patel.