Fenugreek seeds also known as Methi seeds, have found their place in almost every household. They are used for versatile culinary purposes for ages. There are several medicinal and beauty benefits of fenugreek powder. It is easily available in market at a cost-effective price.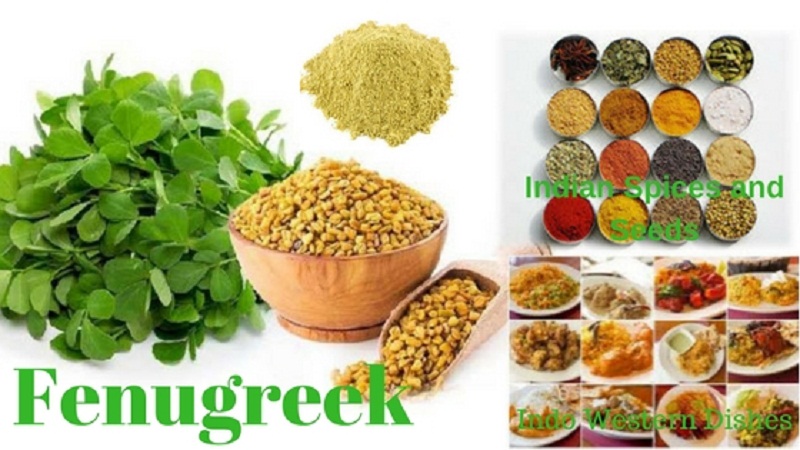 This 5-minute article focuses on quick easy ways of using fenugreek powder for your beauty and hair care:
For Hair Care
Fenugreek powder regulates Hair Fall
Fenugreek helps in controlling hair fall; hence it is used for preparing hair mask to regulate hair fall. Apply fenugreek hair mask on your scalp, keep it for a while and later, rinse your hair with lukewarm water and shampoo. Follow this treatment for at least a week to get maximum benefits.
It can make Hair Strong & Shiny
Fenugreek contains an emulsifying element called 'lecithin'. It conditions hair and retains its natural shine. It also heals various issues related to hair follicles and makes hair strong and shiny.
It may help to Combat Pre-Mature Graying
Methi seeds have been used to prevent graying of hair for millennial. It has certain properties which can help to retain pigment and avoid graying of hair.
It removes Dandruff Effectively
Dandruff is an issue resulting from dead skin cells in the dry scalp. It can help to solve the problem by moisturizing the scalp. By applying a paste made of fenugreek powder and curd, one may get rid of dandruff easily.
It Cures Baldness
It has plenty of protein which can help for hair re-growth. Thus, fenugreek powder is considered great therapy for balding hair.
For Beauty Care
Fenugreek powder can provide Healthy Glow
Fenugreek powder can be used as a great homemade facial scrub. Its regular use can lead to a radiant skin as it removes dead cells as well as diminishes dark spots and blackheads. It can even moisturize the skin naturally.
It helps to reduce Signs of Aging
Fenugreek is rich in vitamin B3, which makes it as a natural anti-aging remedy. It can repair damaged skin cells and regenerate new ones. As a consequence, it helps to remove wrinkles, age spots, fine lines, etc.
It can treat Oily Skin
The oily skin makes face look shiny and greasy. The fenugreek powder can be used in face pack or face mask to remove greasiness and clear the clogged pores.
It can cure Acne
It contains a compound called diosgenin that has anti-bacterial properties which can treat acne effectively.
It reduces Skin Inflammation
Fenugreek is known for its anti-inflammatory and anti-fungal properties. Its powder can reduce skin inflammation caused due to wounds, eczema, burns, etc. and it also accelerates the healing procedure.
Takeaway
Fenugreek powder has bountiful benefits for hair, skin and health. Due to its exceptional attributes, it is profoundly used in nutraceuticals and cosmetics industry for preparing supplements and products.
The fenugreek gum powder, made from fenugreek seeds, is used as stabilizer and thickener in food and beverage industry.
About Altrafine Gums
Altrafine Gums is a leading manufacturer and exporter of Fenugreek Gum Powder. The company also caters to the demands of varied products such as Guar gum powder, Sesbania Gum Powder, Cassia Tora Powder, Psyllium Husk & Powder, Tamarind Kernel Powder, and many more effectively.
The organization has built a reputation for excellence and lead on the foundations of delivering consistently supreme grade, constantly expanding product portfolio, timely deliveries, and advanced manufacturing facilities which conforms to the most strict as well as demanding international standards.