The Ever Growing Need for Guar Gum Powder Turns It into a Global Product
Guar Gum or cluster bean is extracted from the seed of an annual legume known as Cyamopsis tetragonoloba. The seed pods grow in clusters and the plant is is extremely drought resistant and will thrive in semi-arid regions. It grows in sandy soil and over the years the plant has become far more disease resistant which has meant higher yields. They can be fed to cattle and are dehusked and milled to obtain the guar gum. India is the largest producer of guar gum products, contributing some 40% of the world's supply, with Pakistan and the United States not far behind. Records show that guar gum exports have increased by close to 140% between April 2012 and January 2013.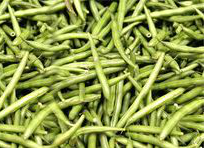 The Grinding to Powder Process
The cluster bean goes through a number of processes – the roasting-, grinding and polishing process. The gum is made from the endosperms or splits of the seed. When the seed is split in two, the hull and germ are mechanically scraped off to get endosperm. The splits are then purified and ground into powder. Throughout production care is taken that hygienic practices are conducted and that the nutrition factor is not disturbed.
The powder is sold as a whitish, yellowish odorless powder, available in different viscosities. The purified grade is used in the food, pharmaceutical and cosmetic industries, but because of its ability to bind water by hydrogen bonding, form films, suspend solids and control the viscosity of aqueous solutions, it is used in many industries. The grade of the powder will depend on viscosity, pH, active matter content, degree of substitution and granulation.
Guar Gum Powder Used in Many Industries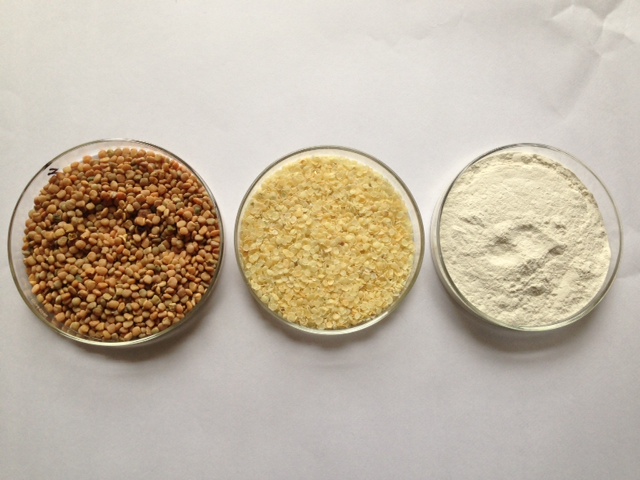 The guar gum powder is nutritionally beneficial to humans as well as animals, but it is perhaps best known an an important ingredient as a food thickener and as a food additive. It is a natural food supplement with high nutritional value and is used broadly in the commercial food industry.
Some food products where you will find guar gum powder are noodles and pasta, ice cream, cheese spreads, breads and baked foods and flavored milk among others.
It is also used in pet foods and it retains moisture and acts as a stabilizer and suspending agent for veterinary preparations. It is found in nearly every brand of wet pet food, but you won't find it being sold on its own on the shelf. In pet foods it is used as a thickener and gives the canned meat the right viscosity.
Amazingly the cluster bean is also used in the oil, paper, pharmaceutical as well as many other industries and for many different applications. Apart from being used as a natural thickener, gelling agent and stabilizer, it is also used as a fracturing agent. It is unbelievable that guar gum, used in the food industry, also has so many uses in the oil drilling industry and it is used as a drilling mud and fracturing gel in both the oil and gas industry.
Guar gum powder is well used in the pharmaceutical industries for tablet manufacturing. It is also an important source of dietary fiber, and in fact its high gelling properties have seen it being used in non-prescription diet pills, creating a sense of satiated fullness. The powder is also used as a thickener in cosmetics and as and emulsifier which reacts with oil and water and is used in the manufacture of soaps, creams and lotions. For more information applications about guar gum powder please visit: https://www.altrafine.com/guar_gum_powder_applications.html.
Guar Gum – A Global Product
Guar gum powder has so many benefits and uses which is reflected in the every rising export figures, and because of it becoming such a sought after commodity, it won't be surprising to see many other countries joining in to try and grow the guar gum.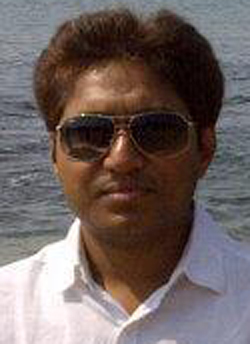 This Article has been written & posted by Ajit Patel.