Roasted Guar Meal (Roasted Guar Korma) is an ideal source of protein for animal feeds that contains essential amino acids as well as high energy. It is an alternative source for animals to other expensive sources like groundnut, soya etc. This guar meal contains more percentage of the germ part of guar seeds.
The roasted guar meal is been processed with the help of heat and steam that enhances the protein as well as amino acid digestibility increasing the productivity of livestock and poultry. It is a 100% natural product that does not contain additional chemicals and is also rich in carbohydrates. For animal feed, guar meal can also be used in conjunction with other feedstuffs that gives a complete nutritional feed.
How Roasted Guar Meal is processed?
The husk and germ are been obtained during the manufacturing process of guar split. Guar meal is used in cattle feed and is a by-product of guar seed. The extracted guar meal is processed by toasting at high temperature and also removes trypsin inhibitor that improves nutritional value and total digestibility and hence forms the roasted guar meal. Before processing it carries with an odor that is not much pleasant and after purification and roasting it becomes odorless and is completely consumable by animals.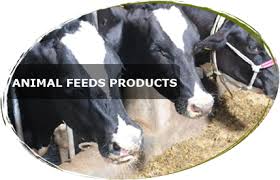 Roasted Guar Meal is used for –
Cattle
Aqua Culture
Poultry
Swine
Advantages of Roasted Guar Meal for Animal Feed
Roasted guar meal contains a higher amount of crude protein
Due to the removal of anti-nutritive factors, it has a higher percentage of digestibility
It has a balanced amino acid profile
Higher energy and less digestible fiber
It has higher palatability i.e. elimination of characteristic bean odor
It consists of a uniform fine particle size that gives a good water-binding ability
It is a pure Non- GMO product
Increases the milk giving capacity in animals like cattle, sheep etc.
It is a good source of digestion
Studies showed that roasted guar meal added as a constituent to food in animals improves the growth performance and nutrient digestibility with any adverse effect to animals. Hence it can also be used as a conventional food ingredient in animals.
Altrafine Gums, bulk exporter of roasted guar meal for animal and cattle feed. We offer high-quality guar meal product that helps to improve the nutritive value of the animals. We first clean with the guar seeds and then are further processed for roasting. This is just because we believe in quality. Along with this, we are also manufacturer and exporter of different products that include cassia tora powder, tamarind kernel powder, sesbania gum powder, fenugreek gum powder Psyllium husk & powder, and many more products. These products are widely been used in different industries having its own benefits.