The Polysaccharide Family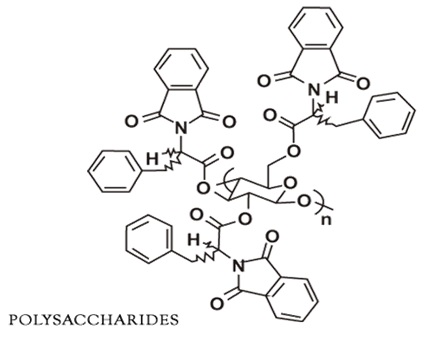 Carrageenan is obtained from red seaweeds which were widely used in Europe and Far East as an important food ingredient. These are also called edible seaweeds which are also preferred for its viscous property and presence of naturally occurring polysaccharides and carrageenan is one among the different types of polysaccharides.
Different Types of Carrageenan Understood from Chemical Structure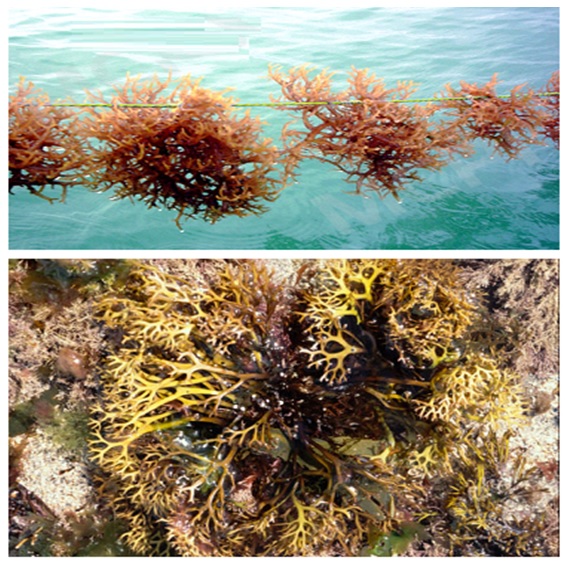 Carrageenans are of different forms and they can be identified in terms of the chemical structure they have. The chemical structure on the other hand is exhibited in the form of its properties or behavior such as thickener or reversible gelling agent, etc. The carrageenans differ in texture as well ranging from soft form to elastic or brittle in texture. When it comes to applications these polysaccharides produces different reactions synergistically with popular plant seed gums like locust bean gum, etc. Similarly, it is differentiated into different forms for commercial applications. The extraction method also differs while obtaining in various types.
Types of Carrageenan applied for Commercial Purpose
Iota and Pharmaceutical Industry-It is a kind of carrageenan that readily forms into strong gel when combined with calcium salts. This gel form is soluble in water and stays elastic in texture. It contains 28 to 30% of ester sulfate content and basically available from sea weed variety called E.spinosum. It is applied in pharmaceutical industry as an alternative to neuraminidase inhibitor in the preparation of nasal spray for influenza or early symptoms of cold.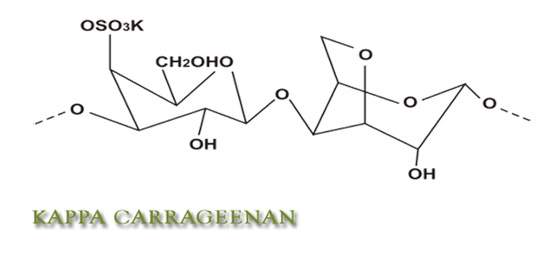 Kappa  in Dairy Products-It is the most common form of carrageenan that is also preferred as food grade. It produces strong gel when combined with potassium salts and forms into brittle gel when mixed with locust bean. This contains 25 to 30% of ester sulfate content. It is widely used as a stabilizing agent in dairy products. When it comes to interaction kappa carrageenan form of carrageenan can interact with locust bean and the reactive product is applied for stabilizing milk products.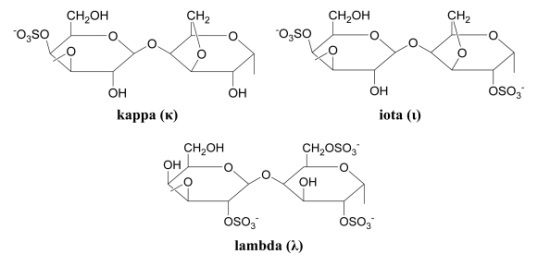 Lambda For Creamy Sensation-Lambda differs widely from that of the above two popular forms and it is applied for obtain high viscous property in product and it is soluble in cold water where as the above two forms are soluble in hot water. It is applied to obtain creamy feel in dairy products.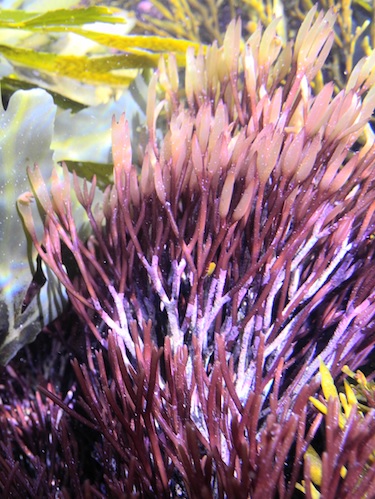 Furcellaran-It is classified into extreme kappa type however, has limited polysaccharides and can be identified only with the help of analyzing the chemical structure with that of others. However, not many industries prefer this form.
Refined and Semi-Refined Carrageenans – Apart from the above commercial grades, carrageenans are also classified into refined and semi-refined forms. The refined ones are obtained from complete filtration process. It obtains gelatinous nature and the filter technology is employed to extract the exact portion of carrageenan. In case of semi-refined form, Eucheuma Cottonii is the type of sea weed from which semi-refined form is obtained. However, it is preferred for large scale production of pet food formulas.
Conclusion
Carrageenan is obtained from processed sea weeds and it is available in different forms with different significance in industrial applications. They differ in chemical structure and properties.
This Article has been written & posted by Ajit Patel.