Factors Causing Thickness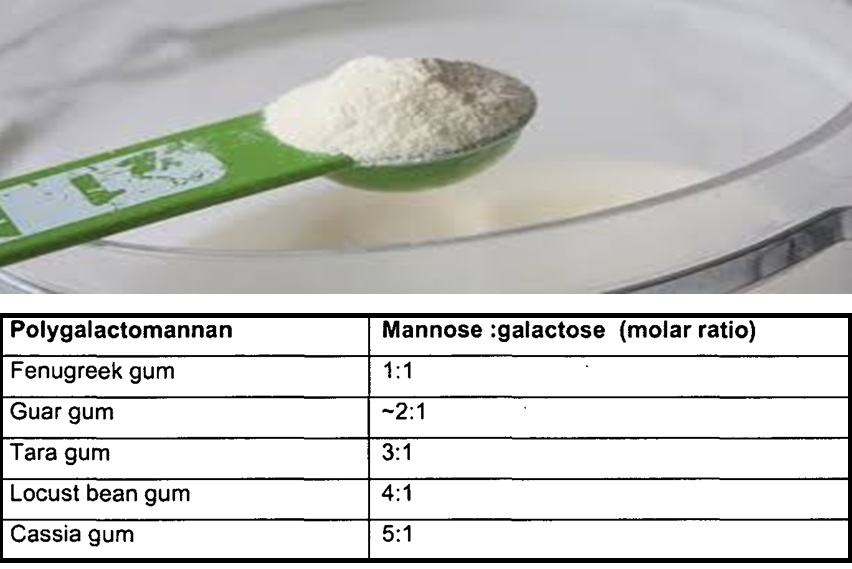 The rapid hydration property of guar gum when dissolved in cold water is the key factor that provided excellent thickening ability. The molecules of galactose and water interact and result in inter-molecular chain. This kind of reaction takes place when the particles are dissolved in aqueous solution therein transform the whole solution to become bulky. If the concentration of endosperm gum increases, the formation of inter-molecular chain also gets enhanced leading to higher rate of viscosity.
More viscosity in low Concentration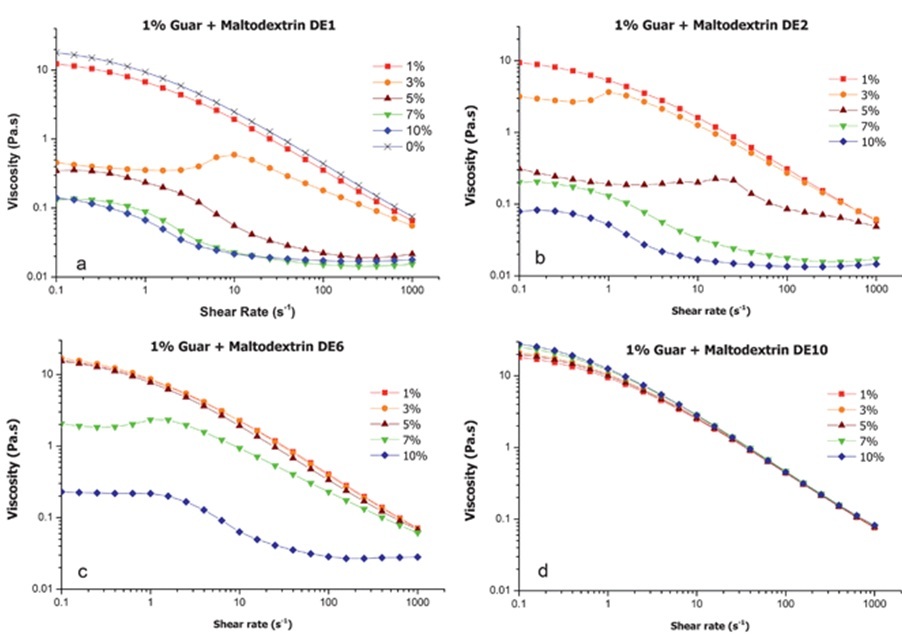 The natural polymer present in guar gum allows it to produce highly viscous diffusion however, this happens only when the polymer is added with suitable solvent. The presence of β(1-4) D-mannose and varying amounts of α(1,6) D-galactose side chains remain the strong feature that shows economic stabilizing and thickening property. The mannose to galactose ratio in appropriate proportion makes it easily soluble in water and to become a highly viscous product. Several research analyses have also been made to prove the comparatively higher thickening property of this powder with that of other seed gums.
Scientific Factors influencing Viscosity Parameter
Apart from research studies over mannose to galactose ratio, other factors have also been scientifically proved to highlight the disolving properties of endosperm powder. They are,
Concentration of galactomannan in the powder,
Concentration of molecular weight of endosperm particles,
pH level,
Temperature and environmental factors,
Co solutes,
Particle size, etc
Hydration Kinetics that supports for Scientific Research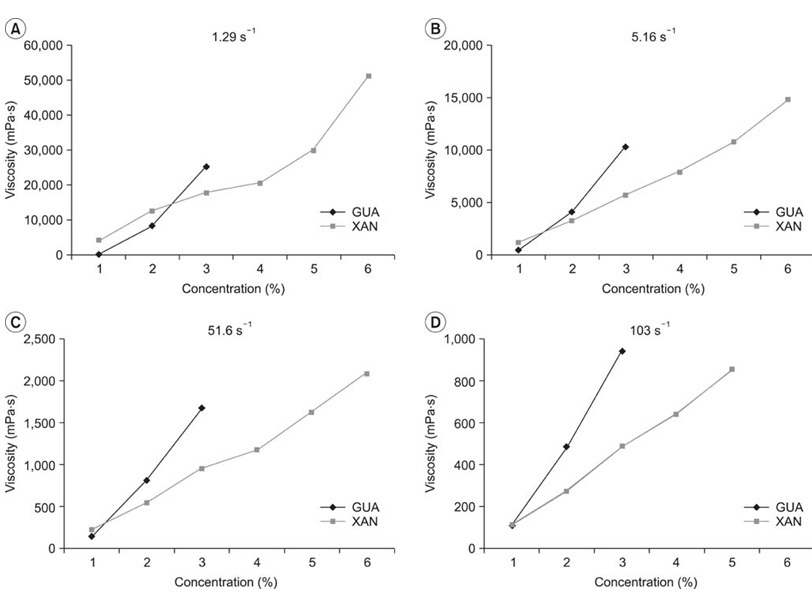 Scientific research have been conducted to prove the viscous properties of guar gum were found to show the following results,
Application of high temperature viscosity measurement to obtain thermal degradation of guar seed endosperm powder proved to have shown degradation at high concentration. In addition, the reversible time based thickening also changes in its property.
When applied in lowest concentration, the change in reversible time appears to be absent.
The heat and flow of this product also appears to degrade in its property when tested for molecular weight and gel permeation.
Minimum 2 hours observation is required to see maximum thickness formed of dissolving and there is a strong link between the size of particles present in the powder and the rate of hydration.
Guar endosperm with low molecular weight also appears to show increase in polydispersity at heat degrading condition.
When combined with cellulosic and hydrated minerals, it exhibits excellent bonding. A proportionate change takes place if the concentration is increased.
Solutions prepared by using gum powder at high temperature this endosperm powder reaches excellent rate of bulkiness. However, at the final stage dissolution done with cold water shows stable results than those that is done at high temperature.
The desirable temperature to obtain increased thickness rate is from 25-40 degree C.
Conclusion
Guar gum is known for its excellent viscous property. It provides excellent results of thickening when hydrated at cold water. Though hydrated at high temperature also provided fast results, cold water dispersion shows stable results.
This Article has been written & posted by Ajit Patel.