The fenugreek plant is among the important plants in industry and belongs to the family fabaceae. The plant is native to the area extending from Iran to northern India. It is also one of the oldest cultivated medicinal plants and therefore its main usage is in the pharmaceutical industry. In this industry, the plant has been found to contain several compounds such as;
• Diosgenin. These are hypolipidemic and antidiabetic action, as well as chemotherapeutic activity
• Saponins; these have been found to have hypocholesterolemic activity
• Flavanoids; Antioxidant activity
• Polyphenols: Antioxidant activity in the body
• Galactomanans; Anti-diabetic activity
Hydrocolloid Properties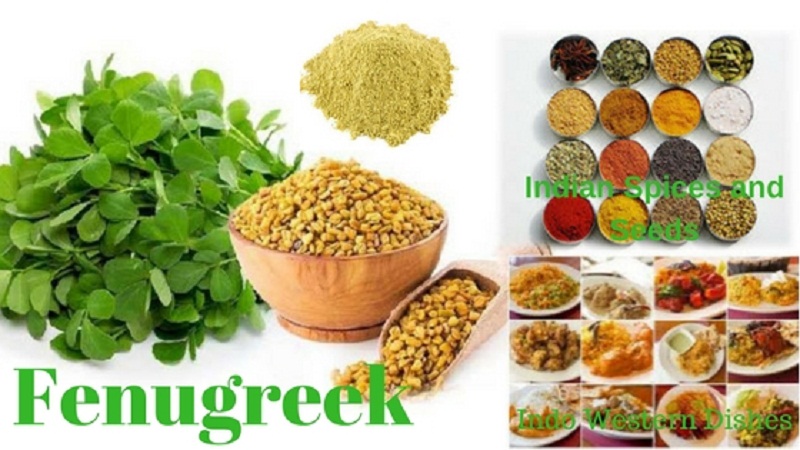 Research has shown that the fenugreek gum powder increases viscosity with increase in temperature. It has also been found to have the "non – Newtonian or sheer thinning" viscosity characteristics. This happens because its chemical structure has a fully substituted backbone, and therefore does not interact well with other hydrocolloids. This unique galactomannan has a mannose backbone grafted with galactose units in an average ratio of 1:1. The purified powder of the powder has very good interfacial activity compared to many other galactomanans.
This leads to formation of very good oil in water emulsions with smaller droplet sizes and longer term stability of the molecules. The fenugreek gum powder has been found to adsorb(precipitate) on the oil interface to form a relatively thick interfacial film leading to more stable emulsions than any other films from other galactomanans.
The fenugreek gum powder, unlike other types of hydrocolloids, is therefore unique in reducing the surface tension of the fluid. This particular property helps to prevent mixture of fluids against flocculation and coalescence. When this property is combined with the water holding ability of the gum, it has been found that the gum can be used in the manufacturing of cosmetics.
Food and Beverage Industry
Nutritional value; 100 g of seeds of the fenugreek have been found to provide more than 65% of the dietary fiber due to the high fiber content present in the food. It has been found to have a great ability to change the texture of the foods.
Food Stabilizer
In modern food technology, the powder is used as a stabilizer, adhesive and emulsifying agent due to the fibre, protein and gum content. Its protein has been found to be more soluble at alkaline PH of 11. Some of the proteins found in the fenugreek gum powder include the globulin, histidine, albumin and lecithin. In usage, the molecular weight of the fenugreek gum increases with increased gum concentration or reduction in the residual protein attached.
Conclusion
The fenugreek gum powder has gained popularity as a hydrocolloid with increasing usage in many industries in the world. Its main uses are in the food industry as a thickening and emulsifying agent. It is also useful as a source of many nutritional elements such as proteins, vitamins and a high source of fiber in the body. It is also used to add aroma to foods due to the presence of various aromatic compounds in their structure.