Biological Ingredients comprised in Fenugreek Gum Powder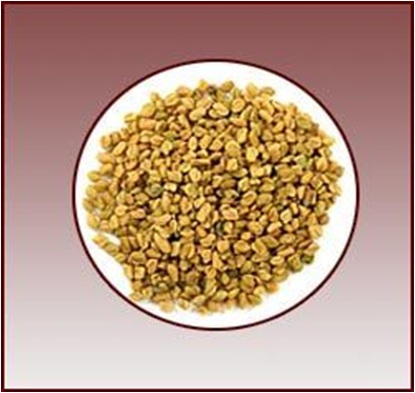 Fenugreek is one of the important plant seeds that have been in usage since ancient times. It was preferred for medicinal applications and food preparations at large. The influence of seed processing and subsequent extraction of galactomannan for industrial purposes have increased the importance of this product in many parts of the world and further lead to increased demand for the same. Biological ingredients present in this type of plant seeds contributes a lot for its popularity. In addition, these seeds after processing appears to contain excellent composition of biological factors such as,
85% of carbohydrates
15% of protein
0.4 % of lipids and
6.5% of soluble galactomannan
The percentage of these ingredients appears to vary before and after endosperm processing. The variation shown above provides excellent water dispensability property with faint smell which is difficult to find in seed form as they are odorless.
Original Characteristics of Unprocessed Seeds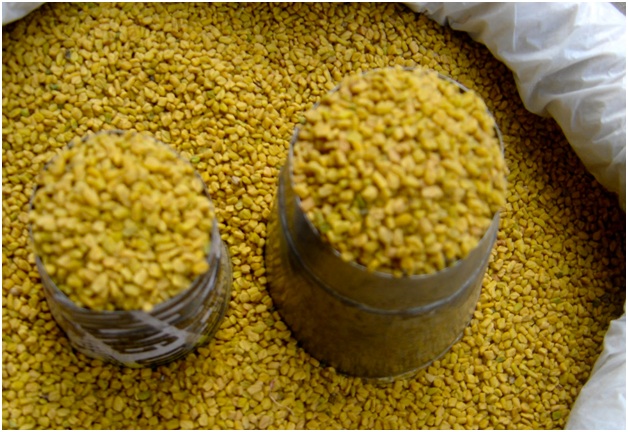 Fenugreek seeds were found to contain the following components when the seeds are in full form. The components include 3-5% of acid Insoluble Matter, 2-3% of water insoluble matter, 8-10 % of moisture and 3-5 % of protein and the viscosity remains 1.0%. The galactose to mannose ratio of trigonella foenum-graecum is 1:1 and it is comparatively different than that of guar gum powder and locus bean powder. The ratio shows the actual solubility. However, these properties vary after extraction of processed endosperm into dust form.
Applicability Range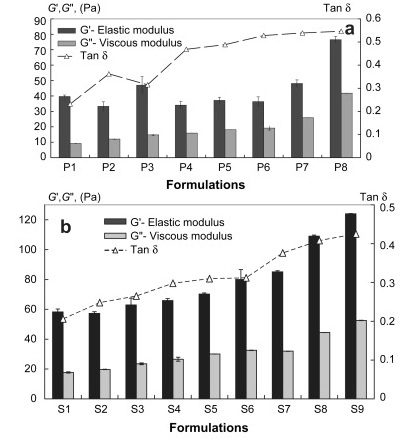 Apart from general usages of kernel in full form, the dust form of product has special role to play for industrial usages. Fenugreek gum powder shows different characteristics in its purest form. For example,
Highly purified fine particles stays free from protein or contains less than 1%.  In this condition it is works as a good emulsifier.
The galactose-mannan ration remains a backbone in purified form and transforms into hydrophobic with galactose layer and shows high emulsion property.
At this stage when the gum is combined with moisture bearing capacity it becomes an important ingredient in cosmetic product preparation.
The galactomannan works as a good dietary fiber and becomes a promoting factor for prebiotic colon bacteria that helps in reducing blood sugar level, cholesterol, lipids, etc
Commercially prepared gum extract remains easily dispersed in water and develop increased viscosity.
Its naturally present medicinal properties make it a good supplementary for weight control and diabetic management.
Significance of Purification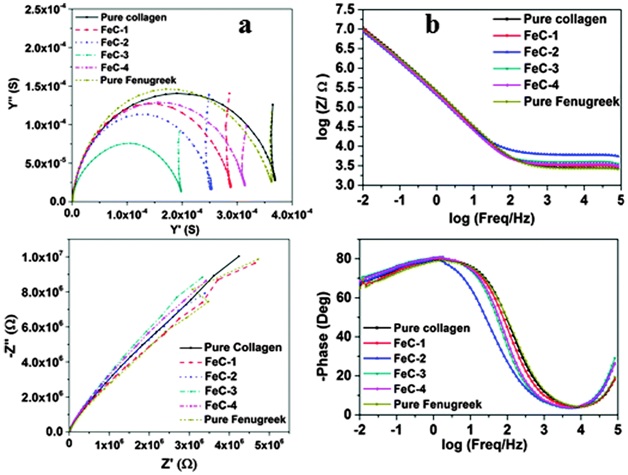 The variations which can be observed in processed and purified form stay the key factor in choosing its applicability. Apart from the above discussed prominent usages in cosmetic and food industry, this product has been applied in several other industries as well. Altrafine Gums provides reliable quality of fenugreek gum powder in view of supporting different manufacturing process and medical usage.
Conclusion
Fenugreek seeds are processed to extract their endosperm and transform into dust form. This product shows variations in biological component ratio before and after it is processed. However, in both stages it applicability remains good and useful for industrial as well as medical usage.
This Article has been written & posted by Ajit Patel.