Guar gum is also known as guaran, guarkernmehl, goma guar, guar gummi etc. are extracted from guar beans. They have stabilizing and thickening properties, because of which they are highly used in food, feed, and industrial applications. Major importers are the countries like USA, Germany, Canada, Japan, Thailand, Australia, Russia, France, Spain, Poland, Italy, Netherlands, Austria, Chile, Mexico, Brazil, Argentina, China, UAE, South Africa, Algeria, Egypt, Turkey, South Korea, Indonesia, Vietnam, Norway, Denmark, Saudi Arabia,  etc.
Guar gum is widely used in industries like Food, Feed, Pet Food, Cosmetics, Textile, Mining, Pharmaceuticals, Oil & Gas well Drilling & Fracturing etc. for different applications like emulsifier, thickening agent, bonding agent, fracturing agent, and stabilizer etc.
Guar Gum Global Market Outlook
Europe and North America have the largest market for the guar gum powder due to their wide application as an additive in the food industry and also as a fracturing agent in oil industry. Their demands are increased in the USA due to increases in shale industry thus increasing its market growth in respective countries. And in Europe the widely used in the textile industry because of their other functional property.
The Asia Pacific regions have a smaller market share for the consumption of guar gum. However, 80% of world guar gum is produced by the regions like Rajasthan, Gujarat, and Haryana in India. And they are providing major raw material for guar seeds in the market. Presently they are used in food, textile and pharmaceutical industry in this region.
Africa is the small player in this market and is not expected to grow more in this sector in future period.
There is also a significant growth of guar gum in Latin America. There is an increase in the productivity of the processed food products like cheese, soups sausages and animal feed by addition of guar gum.
In Japan, they are basically used in the food, feed and pharmaceutical industry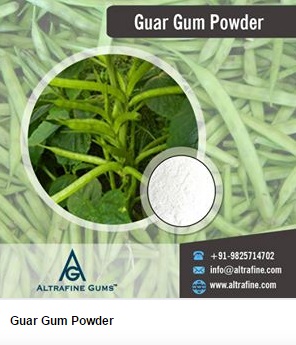 Expected Growth of Guar Gum in Future
Guar gum is considered, a novel agrochemical and is eligible for its usage in various food processing application. They are also helping in handling several health disorders such as diabetes, bowel movement, colon cancer, and cardiac disorder. Thus there is a rise in their use in the manufacturing of the drug using Guar Gum. These factors affect its growth in the market over upcoming years.
On the basis of the latest report published by Future Market Insights (FMI) their market is set to reach a valuation of above US$ 1,300 in 2026, there will be expansion in growth rate between 2018 and 2026.
In terms of revenue, Asia Pacific region is expected to dominate the global market in future. India being the largest producer of guar gum in the world possesses a significant control over the global guar gum market as they have the best climatic condition for its cultivation.
Hydrated gum oil drilling segment also remains attractive through its assessment period. At present this sector holds 68% of share in the global market. By the end of 2026, it is estimated to cross a valuation of US$ 800.
On the basis of end-use industry, the fracking segment will retain it leads by 2026 in their sector. At present, it holds two third of the market share and expected to have huge growth in future.
Being used as a binding agent it will have a drastic growth in overall market share and is expected to surpass a valuation of US$ 880.6 by 2026.
In future, it will have a wide growth in oil and gas industry (as a fracturing agent), in explosive industry (as an additive to dynamite), in food and beverage industry (as a thickener and stabilizer) and also in other different sector as they have a wide range of applications.