Tamarind Kernel Powder is made from tamarind seeds, which are a by-product of the tamarind pulp industry. The seeds have a flat, irregular shape and contain around 70 percent kernel. The testa, or brown coating, protects the endosperm, which is the edible portion of the fruit. This seed is ground to a fine powder. This process results in a powder that is white in colour and high in protein.
About Tamarind Plant
This African native tree is abundant in the Indian subcontinent. It is a drought-resistant plant, which makes it a valuable resource for many industries. Its seeds are contained in pods of approximately three to six inches long and contain eight to ten seeds. The kernel of tamarind is used in many applications, including ointments, syrups, and food.
How to Obtain Tamarind Kernel Powder?
Tamarind kernel powder is derived from the white kernel of the tamarind fruit. It contains a variety of nutrients, including protein, carbohydrates, fibers, and oils. Its high water absorption capacity makes it an excellent thickening agent. It is also used in the textile, printing, and sizing industries, where it is used as a binding agent. Despite its low-fat content, Tamarind Kernel Powder is a good source of micronutrients.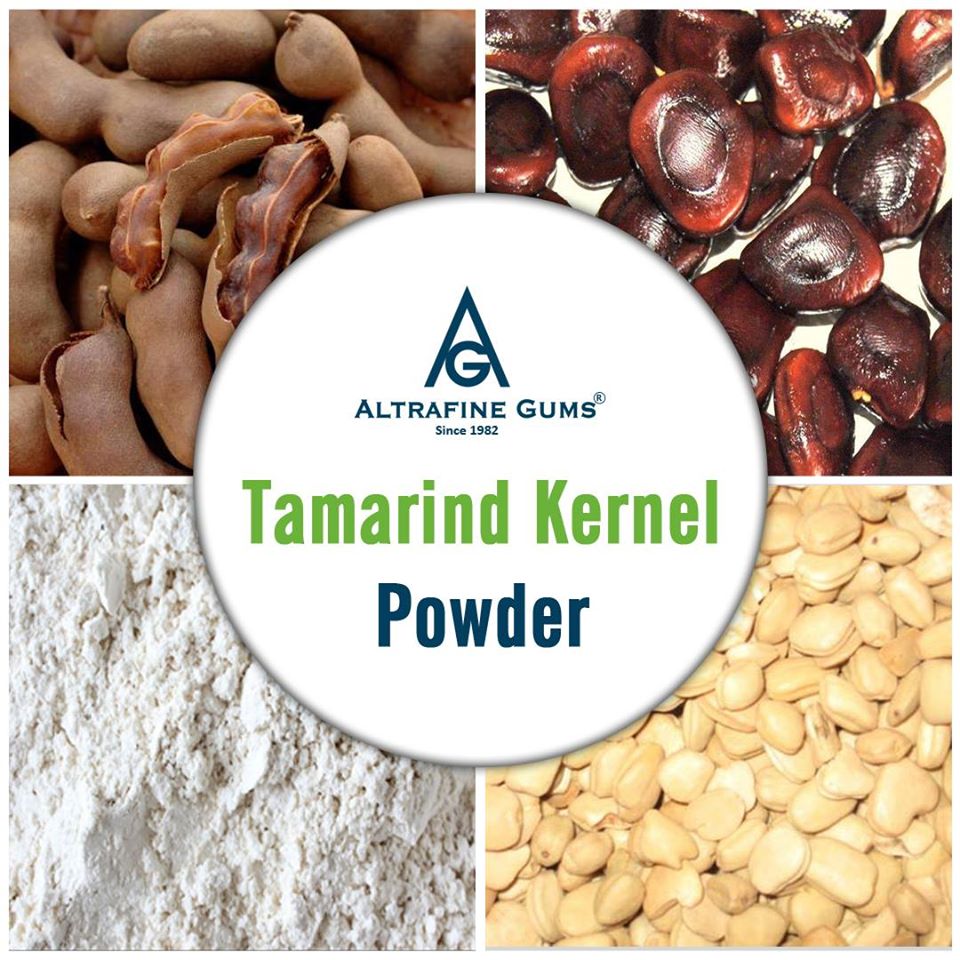 Usage of Tamarind Kernel Powder in Different Industries
This fruit is known for its sweet flavour and has many uses in the textile industry. It is a good source of protein and is a good thickening agent. It is also an excellent additive for ice creams, ketchup, and pet food. Its high viscosity is beneficial in making instant noodles and other processed foods. Its fibre-forming properties make it ideal for use in a variety of applications.
Tamarind Kernel Powder is made from the seed of the tamarind tree. The tamarind seed is a common by-product that can be used in a variety of products, from bottles of ketchup to sauces and baked goods to instant noodles. It is packed with potassium and fibre, making it an excellent addition to your diet. If you want to add a boost of potassium to your recipes, Tamarind Kernel Powder may be your answer.
The tamarind seed is a by-product of the tamarind fruit and is a high-protein, carbohydrate, fibre, and oil source. In addition, it can be a good addition to food. It is an excellent food additive for preparing jelly. It is also an excellent source of fiber and minerals, which is why tamarind is such a popular food.
In Conclusion
It is a natural component that may be used in cooking and baking. It is available in dried form in several local markets. It is accessible in a variety of forms. It can also be purchased dry, ground, or powdered. Tamarind seed flour is the most prevalent type. It is derived from fresh or frozen fruits. The powder is an excellent stabilizer.