The tamarind Kernel powder is derived from the Tamarind Indicia L plant. The plant has been grown in more than 50 countries of the world, but the major producing areas are in the Asian countries.
The fruit is a legume pod with a soft and acidic pulp containing a number of seeds. Each pod has at least 12 fully formed seeds. In industrial processing, the seed is a byproduct of the tamarind that has been underutilized.
The seed of the tamarind can act as an important source of carbohydrates, fats, proteins and a source of valuable carbohydrates. The tamarind Kernel powder is also extracted from the seed. This TKP can be roasted and used for jelly formation and making of bread and biscuits. The deoiled tamarind Kernel is used as a dehydrating agent in the manufacturing of various powder products. It is also used as an emulsifying agent.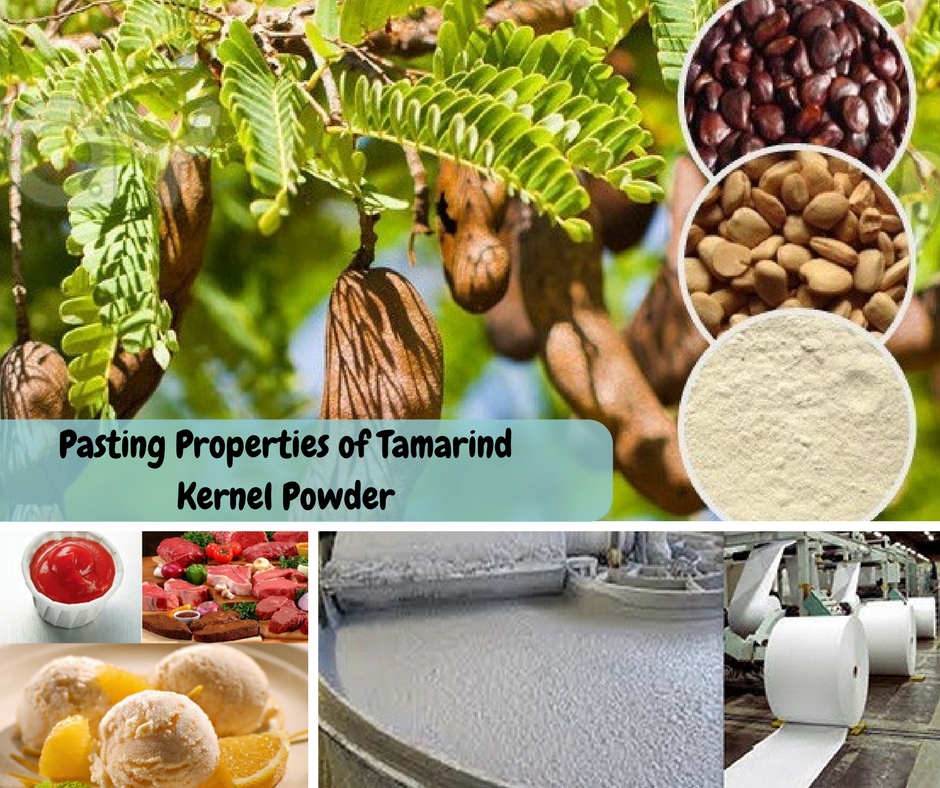 Deoiled Tamarind Kernel Powder
To get the deoiled tamarind, the flakes of the polished seeds are subjected to a process of extraction that reduces the oil level from approximately 7% to a point of approximately 1.25%. This allows the product to be then milled into a fine powder.
Pasting Properties
The chemical properties of the tamarind Kernel powder can be modified and improved through its interaction with other gum forming substances. This is done after understanding the viscosity profile of the powder and its behavior in a liquid combination with other compounds. The changes occur depending on the molecular structure of these hydrocolloids and the interaction of the ions in solution.
Blending of the TKP
There has been increasing interest in use of the tamarind Kernel powder as an additive in food formulations. Decorticated seeds have in the past been used in the jute and textile industries but this is a small fraction of the potential uses of the product. The product has potentially more applications in pharmaceutical manufacturing, confectionaries and even in pet food making.
Research has shown that the tamarind Kernel powder causes a substantial increase in the thickness or the viscosity, despite usage in lower volumes. It can therefore be industrially adopted for use in flour to improve the paste formation properties at a relatively cost effective process.
When this process is effectively controlled, the utilization of this product will help to impart heat stability and retrogradation   in the food, and hence high quality product is obtained.
Bottom Line
There has been limited usage of the tamarind Kernel seed in industry. Usage has been limited to sizing functions especially in the textile industry. With more research on the properties of the plant, there will be increased usage in food related applications. Research has shown that the tamarind Kernel powder can be cost effectively used to increase viscosity in food processed food products. It has been observed that the powder enhances the quality of flour pastes, as well as enhancing the efficiency at which the pastes are manufactured.