Confectionary products are widely popular in the food industry. They are confections of the food items that are high in sugar and carbohydrates. The rise of urbanization and changing dietary habits has contributed greatly to the rise of confectionery products.
Guar gum powders have been used across many industries as it has improved the taste and feel of many products that we use today. If you are wondering what confectionary products consist of, how they are made, and how you can improve the ingredient list, then you are in luck, we have prepared a comprehensive guide explaining you about the use of guar gum powder in different confectionary products like chewable gummy bears, chocolate-coated confectionery, marshmallows, jelly beans and many more.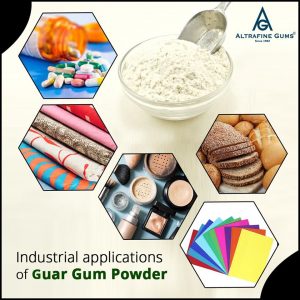 Use of Guar Gum Powder in Confectionary Products:
The Use of Guar Gum Powder in Baked goods
Ever wondered how baked products such as cookies, bread, and pastries remain so fresh and soft? It's because guar gum powder acts as a moisture-retaining agent that not only makes the product soft but also increases its shelf life.  The hydrating guar gum powder is used in icings or fillings for the baked good to avoid stickiness and melting.
Application of Guar Gum Powder for Dairy Products.
Confectionary products like puddings and ice-creams use guar gum powders as a thickening and gelling agent. The main reason why the ice creams that you eat offer amazing consistency is because they use ingredients like hydrating guar gum powders and other thickening agents which also helps in improving the texture of the product. It can also help in preventing crystal growth in ice creams.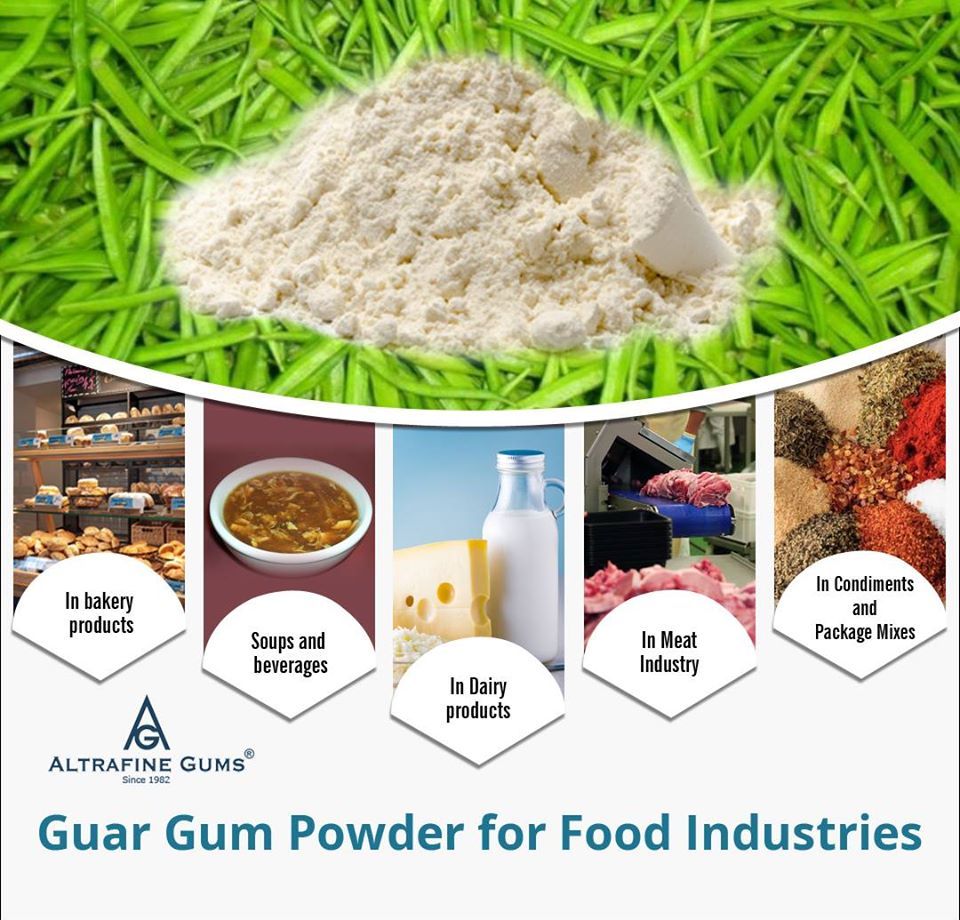 Solidifying Jellies and Other Candies.
Don't you love eating candies such as gummy bears, jellies, and other sugar confections? However, manufacturing can be tricky.
Sugar confectionary comes with a variety of ingredients like caramel, licorice, taffy, jelly beans, and many more. Solidifying these ingredients into candies requires the help of a thickening and gelling agent. Guar gum powder acts as a thickening and gelling agent that provide thickening without stiffness and can help in the formation of different gels such as jelly and other desserts.
Increase the viscosity in Chocolate Confectionary.
You may know that chocolate confectionery products include cocoa as their main ingredient. But did you know that chocolate confectionery products also use guar gum powder for maintaining the viscosity? It can help maintain the water level and provides texture.
As you know that different additives add different textures to your product, it helps to know how gelling agents like guar gum powder can be used in blinding water and strength to your confectionary product.

Enhance the Durability of Your Confectionery Food Item with Guar Gum Powder.
The consumer landscape in the food industry is rapidly changing. Today, customers are more aware and only want the best ingredients in their diet. Whether you are in the food industry as a candy manufacturer or dessert specialist you need to be making your product in a way that is healthy and is tasty.
Now that you know what goes into making, you can provide your food items with more strength with guar gum powder. Guar Gum powders are cost-effective and are a better alternative to corn starch. Hence, improve the quality of your product with guar gum powder.