The all-natural fast hydrating guar gum powder is non-ionic guar and a polymeric viscocifier that is slurrable upto 50 percent of solids. This makes it highly useful in oil and gas industries and especially diesel fuels. In the aqueous world, it is widely used in the stimulation of oil and gas wells in the role of a fracturing liquid. The fast hydration guar gum powder provides a viscosity in minutes compared to the regular guar powder which takes at least a few hours. It is also known as diesel slurry guar gum, the rapid hydrating guar gum powder, or the fast hydrating guar gum powder.
Its Application in Oil and Gas industries
The natural, fast hydrating, and dispersible guar gum is the best suitable and applicable for all of the rheological requirements of oil well drilling, diesel slurring, and continuous fracturing. It is important in the field as it has multi-functional utilities like viscosity control, fluid and water loss control, and adequate lubrication. Its application is included in oil well simulation, mud drilling, stabilizer preparations, and oil well fracturing. In the Oil and Gas industry, this fast hydrating guar gum can be used as a surfactant, a synthetic polymer as well as a deformer that is most suited for almost all requirements of water-based and brine-based drilling liquids. Also, they are used as viscocifiers to maintain the mud drilling viscosities that can help eliminate drill waste from deep holes. Similarly, the gum-based compounds majorly help in reducing any kind of friction in holes which means utilizing less power. Minimizing water loss is also an added advantage by the use of it.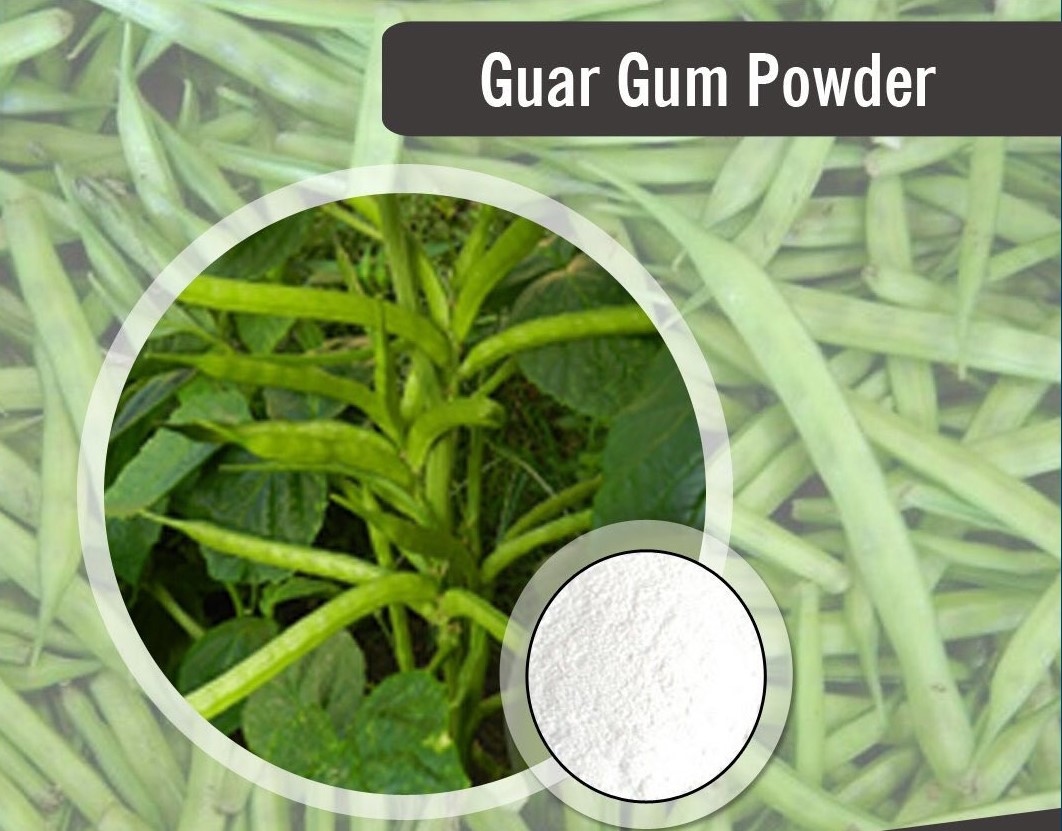 What makes it the best option?
The fast hydrating guar gum powder is made by crushing and grinding guar beans which is very cost-effective. Most developing countries have started using it in oil and drilling processes. Various grades are also manufactured by fast hydration guar gum producers to suit client specifications. Its advantages include-
Controlling any fluid loss
Providing Viscosity of drilling liquids
Adjusting the rheological properties well
It is widely available and a good and economical source of polymer viscosities.
Properties of the fast hydration Guar Gum powder
The fast hydration guar gum powder possesses a good pump ability, excellent thermal stability, longer shelf life, and very good hydration. It can also be cross-linked with the borates and once done, displays a superlative capacity to support the sand and other propellants that are placed in the fracture that is created. Also, this quick hydrating guar gum powder's viscosity can easily be reduced or broken with the use of enzymes, acids, or oxidizers
Unmatched Quality
Reputed Manufacturers of the Fast Hydrating Guar Gum powder ensure a thorough quality check right from its sourcing from the design to the development. Expertise manpower and Innovative methods go into its making to ensure the best quality reaches the hands of the consumer.
Conclusion
Fast Hydrating Guar Gum powder is off-white/ white and known by various names and used widely in the oil and gas drilling industries. It is also used in the oil well drilling muds because it gives a better colloid and the viscosity of the mud solutions also gets regulated with the flow. Also, it gives a viscosity within minutes. Also, it is non-ionic and an excellent thickener.