Production and Uses of Guar Gum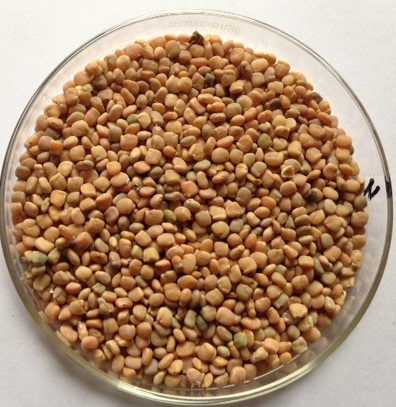 What Is Guar Gum?
Guar gum powder is a yellowish powder which is also used to manufacture guar gum, use of guar can be traced back many years where it was used for domestic purposes but has since grown into being one of the most popular used substances in the modern commercial setting. Preference for use of guar as part of commercial processes is attributed to the many advantages that come from the physical and chemical composition of gums, solvents or powders made from guar.
Guar Gum Powder Manufacturing Process
Guar is a leguminous bean that resembles the pea and is mainly found in the regions of Australia and India although small quantities are also available from USA, China and parts of Africa. Guar gum manufacturing process involves an intricate and delicate process which takes place in a variety of stages through a controlled guar gum manufacturing process. The beans or seeds from the guar legume are harvested upon the plants maturity and dehusked to remove the pods and seed coat (testa). The endosperm from the beans is then roasted, screened, polished, milled and finally sieved to produce a fine whitish –yellow guar powder as the final product. For more information please visit –  https://www.altrafine.com/about_us.html
Various Uses of Guar Gum
Powders as well as gum derived from guar are used for a wide array of chemical processes in the commercial as well as industrial sectors. Users of powder and gum from guar beans include small scale industries, middle level manufacturers as well as heavy duty manufacturing industries. The industries include the food industry, textiles, pharmaceutical, cosmetics, oil well drilling, construction, paper milling, printing, mining and explosive sectors among other sectors. Properties making guar based powders and gums so notable include the following:
• Stabilizer: -The chemical properties of guar will work well in acidic and alkaline situations due a wide variance in pH.
• Compatibility: Gum from guar can be used withhydrocolloids as well as hydroxyl groups which are the main ingredients especially in the food industry.
• Viscosifier: Guar has high viscosity even when used with very little water.
• Thickening agent: Gum guar thickens without the use of heat hence will suit both cold as well as hot situations.
• Solubility: – Guar is highly soluble in both hot as well as cold water.
• Water binding agent: guar is soluble in water but insoluble in organic insolvents thus forming a good water binder due to guar being a polysaccharide.
• Property of Film forming: -This will suit applications that desire to reduce water absorption or create glossy and smooth surfaces such as textiles and paper making.
• Friction reducing agent: -powder and gum derived from Guar are highly resistant to oils, greases and other solvents.
• Water loss control additive: The ability guar gum powder and guar gum to attract moisture (hydrophilic) and repel organic insolvents makes it well suited for processes requiring water addition.
Conclusion
Guar gum powder as well as guar gum plays an integral role in the manufacturing industry, the growth of the industries has also driven the demand for powders and gums from guar to escalate. Guar is known to be one of the most affordable and suitable substances in the commercial sector thus will continue to appeal to most manufacturers and other users of the guar based products.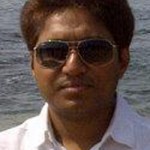 This Article has been written & posted by Ajit Patel.