While buying processed food, beverages or food items for yourself or for your loved ones, do you observe the contents of the products?  Well, if not then you should start doing that.
Today, most of the people are more concerned about the ingredients present in the food products. Buyers even check the amount of nutrition contained in a single packet of food.
Nowadays, Food industries have introduced the use of Goma Guar powder in its products. Goma guar is extricated from the guar plant which productively plays a role of stabilizer and emulsifier in a range of food items and cosmetic products.
Currently, this component plays an important role in some of the necessary procedures of different industries. Some important attributes of Guar Gum in the food industry are mentioned below, which will undoubtedly prove to be advantageous.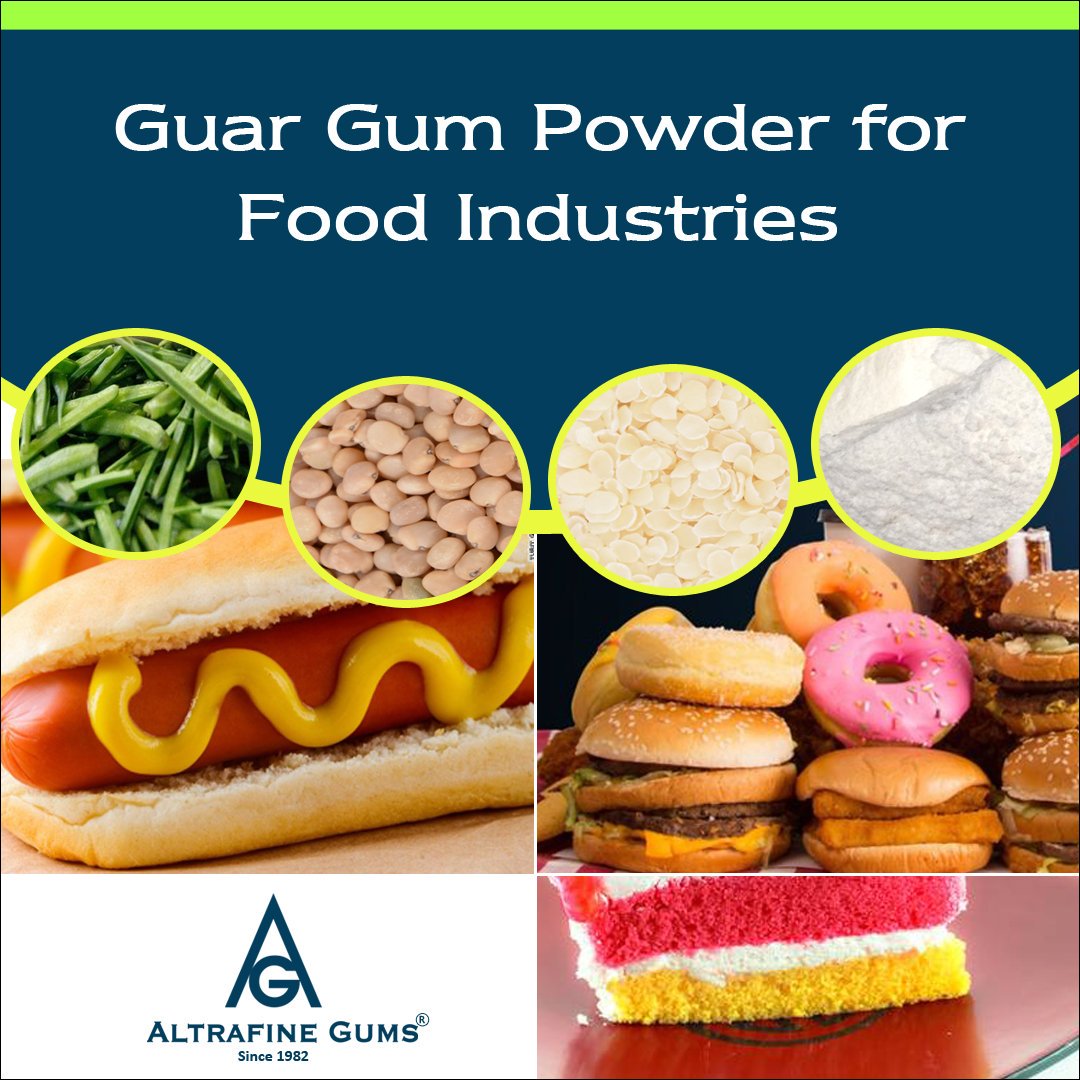 Application in bakery products: The constituent helps to regain the curtness and texture of the article.
Soups and beverages: This constituent furnishes serviceable guidance in controlling thickness in beverages as well as fortify and viscosity agents in soups.
Application in Dairy products: This element also helps in sustaining effortless, creamy and perfect texture of milk eatables such as ice-cream.
Application in Meat Industry:  The amazing viscosity controlling property of this natural thickening powder makes it a perfect additive for canning as well as the smoking process of meat preparation. It reduces splashing by increasing viscosity and hence helps in accelerating the meat making process.
Application in Condiments and Package Mixes: The Goma Guar is used as addictive in canned gravies, bottled sauces, and instant mix products.
The powered content increases the shelf life of the condiments and packaged products.
Food industries in South America have vast reception for Guar gum as the pliability of thickness makes it perfect for preparing different food items. It is also concerned for reasons supporting productivity and economy. Latin American nations like Ecuador, Costa, Peru, Mexico, Uruguay, Panama, Costa Rica etc where poultry and farming are the main sources of living, has a  great demand for animal feed preparations and food processing. When we talk about country-specific application, Guar gum or Goma guar called in Spanish is recognized to be an effective constituent in soups, dessert items, and preparation of sausages, cheese processing etc. By adding this component, it increases the production of processed food.
American countries have a great demand for Guar Gum items such as husk and germs, guar seeds etc. In South America, more than 60 percent of Goma guar is devoured for pharmaceutical and food industries. With the advancement in living standards of people residing in South America, the country has established a great market for processed food introducing guar gum as a great additive. The powdered content saves the shelf life of the food item and increases the quantity by its thickness property.
People in South America introduce Goma Guar in many food products to make it more delicious, crispy and unbeatable taste. Goma Guar application in Food industry in South America effects in a great way, as the restaurants easily increase their customers by providing them unforgettable taste using Goma Gaur. It has also boosted the hotel industries which no doubts help in improving the economy of the nation.
Adding Goma Gaur in the food items also helps in lowering blood sugar for diabetes, lowering cholesterol level and lowering blood pressure. The quality of thickening, Guar gum is acknowledged as a popular addictive product in products like puddings, ice-creams etc.
The Goma Gaur powder is clinically tested and approved that it is completely safe for consumption. So, this natural ingredient is one of the most economical additives in the Food industry.