Food Preparation and Preferences
The seeds are preferred for food preparations for the following aspects,
To attain spicy flavor
To obtain texture and appeal to the food product
For gelling and thickening requirements
For disease preventive properties.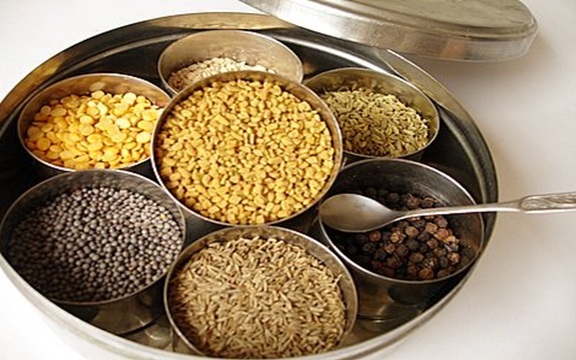 Carbohydrate and Mucilaginous Fibers
The seed powder contains rich carbohydrates called mucilaginous fiber which is comprised of galactomannans. They contain 50% fiber and 30% soluble and 20% insoluble fiber. These fibers are good for overall digestion process and helps in lowest rate of glucose absorption.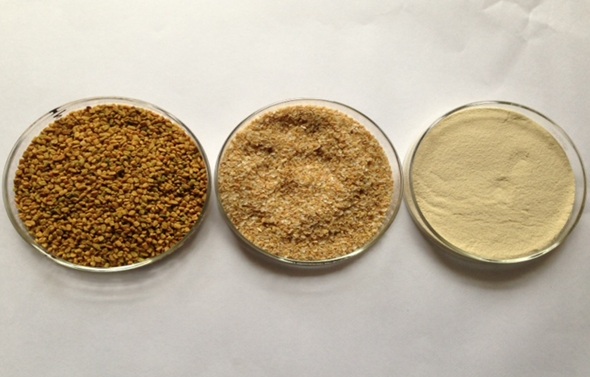 Chemical Composition and its Advantages
Fenugreek seeds contain a long list of constituents which are rich in medicinal properties. They contain Fenugreekine and Steroidal sapogenin. The steroidal sapogenin helps to inhibit cholesterol absorption and synthesis. In addition to that it also contains components like lecithin and choline that helps to dissolve cholesterol and fatty substance. The seeds are rich in dietary fiber that helps in moderate metabolism of glucose in digestive tracts and therein reduce glucose absorption in the intestines and controls blood sugar. Clinical study proved that it declines cholesterol level in human serum by considerable and regular consumption of fenugreek seeds in food. Apart from that food consumption adding the seed or powder form of seeds as ingredients shows the following results,
Slows down carbohydrate absorption
Inhibits glucose transport in humans
Increase erythrocyte insulin receptors
Peripheral glucose utilization
Improved pancreatic function
Presence of Trigonelline –exerts hypoglycemic effects in healthy patients without diabetes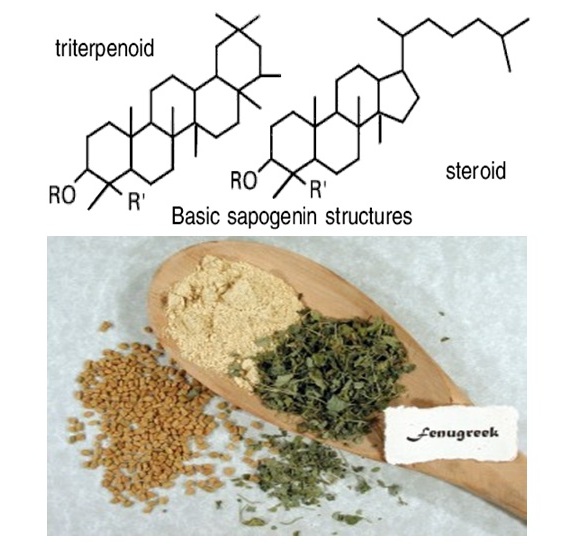 Constituents of Fenugreek Seeds which Support for Reactive Response
Fenugreek gum powder contains lysine and L-tryptophan rich proteins and mucilaginous fiber, saponins [rare chemicals like saponins, phytic acid, scopoletin and trigonelline, presume therapeutic effects,etc. In addition to that it contains high occurrences of calcium, zinc and iron which had been reported in research report made on curry dish prepared with fenugreek seeds. When it comes to presence of micronutrients in the seeds like vitamin C, riboflavin and nicotine acid and β-carotene in high amount, they are found to show realistic effect in terms of helping for body composition. Therefore, this has been proved by consumption of food prepared by using seeds and the reactive response was shown in terms of improving body composition and balancing body fat percentage.
Reactive Response of Gum powder of fenugreek Seeds in pickle Preparation
The raw seeds contain maple flavor and it helps to enhance the food preparation, wherein, the whole seeds are fried and the extracted powdered and included in the preparation of pickles, because they provide gummy texture and balance the effect of other spices like chilly, oil, etc.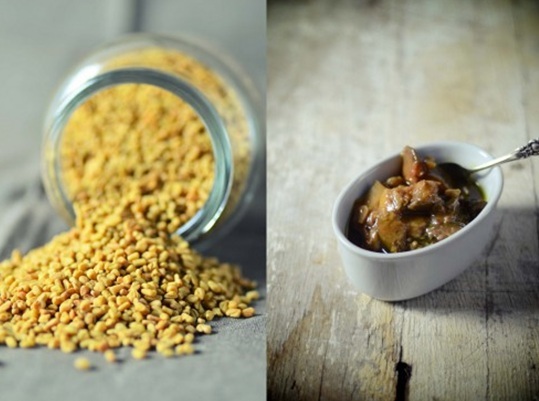 How it works for Intestinal Safety?
When added to food preparations, the presence of seeds helps to protect colon mucus membrane from cancer causing toxins present in other ingredients or vegetables. It helps the intestine to absorption lowest glucose rate and enhances glucose level tolerance as well. However, the consumption has to be practiced regularly. There have been several researches done to justify the reactive response in various people and the results say that recommended usage of seeds in diet can be helpful in experiencing all the medicinal properties for those who are not allergic to food ingredients.
Conclusion
Before stating the medicinal aspects, fenugreek had been used in food preparations since ancient times for the wonderful properties it contained favoring health. Firstly, it contained natural food fiber and other important nutrients (both macro and micro nutrients) and vitamins. Apart from that the chemical compositions have extensive health based advantages when added to food preparations.
This Article has been written & posted by Ajit Patel.