Cassia Gum Production in India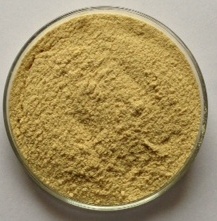 Cassia Gum:
Over the years, consumers continue to cherish and respond to quality brands that are established mainly by virtue of their performance, availability, and development. One such product is cassia gum.
Cassia gum is derived from the endosperm of the senna obtusifolia also known as cassia tora or cassiaobtusifolia. Cassia tora is a wild plant that grows all over India as a weed. It also widely grows in the Mediterranean .Apart from its widely appreciated food additive property, cassia gum is also renowned as a thickener, as well as a gelling agent. It thrives in hot and wet tropical conditions and can grow wildly or be planted commercially.
Nutritional /chemical content of cassia gum
The primary constituents of cassia gum include tannins, mannitol, coumarins, essential oils such as aldehydes, cinnamadehyde gum and about two percent cassia oil that is responsible for the spicy taste and aroma. Additionally, it contains resins, sugar and mucilage. Below is the exact chemical composition of cassia gum:
75% molecular weight.
5:1 ratio of mannose to galactose .
7.1% glucose.
Cassia gum has close relation to tara gum and guar gum as far as chemical properties and structure are concerned.
Properties of cassia gum
• It can be combined with other hydrocolloids such as xathan gum to from gels with unique properties synergistically.
• Cassia gum when combined with carrageen forms thermoplastic gels.
• It dissolves in hot water and requires heat in order to attain full viscosity in fluids.
Applications of cassia gum
 Cassia gum can form gels with other colloids. For this reason it is used in the manufacture in both the pet food and food industries .
Cassia gum is made for use as an emulsifier which helps in the breaking down of fat and oils.
It is a foam stabilizer.
It is used for moisture retention and a texturing agent in making cheese, dairy mixes and desserts ,poultry products and meat products.
Cassia gum is also used as a stimulant and a therefore a suitable alternative for coffee.
To know more applications of cassia gum powder please visit: https://www.altrafine.com/cassia-tora-powder
Demand for cassia gum in India, production and export of cassia gum from India
Cassia gum whose wide collection of applications are becoming more and more popular among consumers in India and all over the world continues to experience high demand. The food industry in India is demanding more cassia gum because of its thickening property which is used in making paste to thicken food. Bakers in India are also in high need of cassia gum for its moisture retaining ability that is used in kneading dough and retaining its moisture. Cassia gum is also in high demand within the pet food sector where its use continues to grow each day.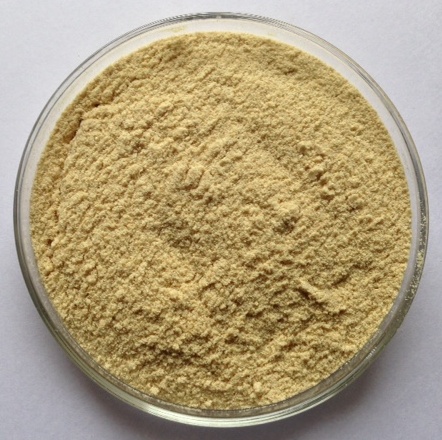 The production of cassia gum in India starts with the growing of the cassia tora which grows indigenously as a weed in India. The perpetual demand for the gum has made the plant to be grown for commercial purposes. The plant is now cultivated more professionally, under the right climatic conditions which include sunny weather and frequent irrigation .It is later harvested and the seeds go through the process of dehusking and making gum powder. Large scale production of the cassia tora from which the gum is derived is being embraced widely in India.
The process of manufacturing Cassia Gum
After the processing of the seeds and making cassia gum, India exports the product to different countries. Countries in Europe are the customers of cassia gums and India exports the product to them. Some of the countries that India exports cassia gum to include, France Belgium, and Australia. A lot of other countries are joining the cassia gum market and India is finding more countries to exportcassia gum to.
i. First, the seeds which are used as the raw materials go through a thorough process of different mechanical cleaning steps with the aim of removing impurities some of which include farm waste, and stones.
ii. The subsequent steps involve dehusking and splitting of the seeds. Mechanical and heat treatment are conducted which remove the husk of the seeds as well as the germ resulting in splits. The purpose of the splitting process is so that both the germ and husk are loosened from the endosperm.
iii. The seeds are de-germed through milling and screening the endosperm.
iv. The final step involves the grinding of the splits to uniform small particle size powder.
Future market for cassia gum in India
Currently, cassia gum has been approved Japan, China, India and Australia. Its use is limited in states such as Russia with only the authorities being authorized to use it. For human food application the plant has been approved in France, Belgium and Australia.
From this we see that most countries are on the roads to approving the use of cassia gum within their borders. Unlike the past years where the cassia gum market was limited mostly by most countries either not allowing tits use in their countries or imposing limits on its use , now more foreign countries are accepting the enumerable benefits of cassia gum.
Export market for cassia gum in India is hence growing exponentially and the product is set to a very promising future with the acceptance, approval and general knowledge about cassia gum benefits continues to gain reputation around the globe.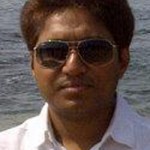 This Article has been written & posted by Ajit Patel.