Gluten-free baking has become increasingly popular in recent years as more people discover the benefits of avoiding gluten in their diets. However, baking without gluten presents its own set of challenges, particularly when it comes to achieving the desired texture and structure in baked goods. This is where guar gum comes in as the secret ingredient that can make a significant difference in gluten-free baking.
Guar gum is a great ingredient to have in your gluten free baking arsenal. It can help you create a baked treat that has the same texture as traditional recipes.
One of the most important challenges when making baked goods is achieving the right texture. Guar gum can provide that, by adding the elasticity that would normally be produced by wheat gluten.
Guar Gum Improves Texture and Structure
When used in gluten-free baking, guar gum plays a crucial role in improving the texture and structure of the final product. It provides the necessary binding properties that are absent in gluten-free flours, resulting in a more elastic and cohesive dough.
Guar Gum Prevents Crumbliness
One of the most common issues encountered in gluten-free baking is the tendency for baked goods to crumble easily. Guar gum helps combat this problem by providing better stability to the dough or batter. It holds the ingredients together, preventing the baked goods from falling apart and ensuring a more enjoyable eating experience.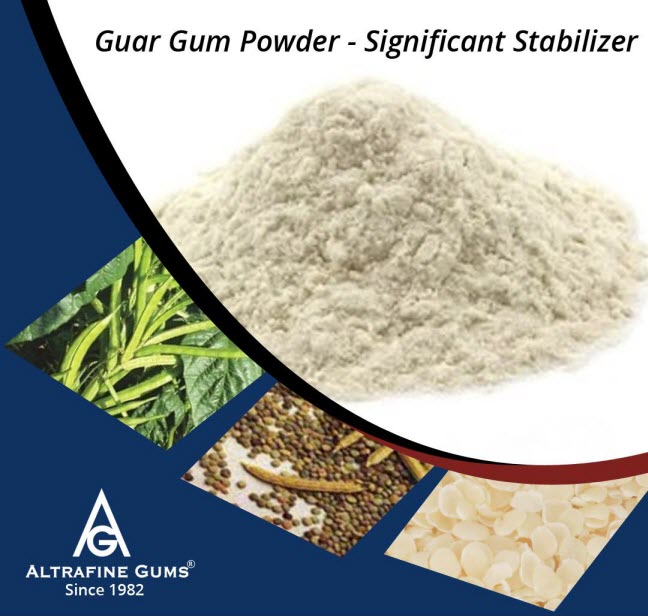 Guar Gum Enhances Moisture Retention
Another challenge in gluten-free baking is retaining moisture in the final product. Gluten acts as a natural moisture retainer, and its absence can result in dry and dense baked goods. Guar gum helps overcome this issue by improving the moisture retention properties of gluten-free doughs and batters. This leads to moist and tender baked goods that are more similar to their gluten-containing counterparts.
Guar Gum and Other Gluten Substitutes
While guar gum is a popular choice for gluten-free baking, there are other substitutes available. Such as:
Xanthan Gum
Xanthan gum is another popular thickening and stabilizing agent commonly used in gluten-free baking. It shares similar properties with guar gum, including its ability to improve texture and structure.
Psyllium Husk
Psyllium husk is a fiber-rich ingredient that also works as a binding agent in gluten-free baking. It has the advantage of providing additional dietary fiber to the baked goods.
Chia Seeds
Chia seeds are another natural gluten substitute that can be used in baking. They have excellent binding properties when mixed with water, forming a gel-like substance. However, chia seeds can impart a slightly grainy texture to baked goods, which may not be desired in certain recipes.
Overall, guar gum is a versatile and widely used gluten substitute. Guar gum is a valuable ingredient in gluten-free baking, providing numerous.