Fast Hydration Guar gum in Oil Production

Basic Description of Oilfields and Oil Extraction
An oil field refers to a area or region with an abundance of oil wells that extract crude oil(petroleum) from the ground. In order to enhance full oil extraction then multiple wells are scattered all over the oilfield because the oil reservoirs extend over large tracts of land.
Other additional structures in oil fields include pipelines to transport oil from one place to another, wells that probe the edges, and other support facilities.
Establishing an oilfield is a challenging process this is mainly because most are set up away from civilization .setting up electricity and water as well as houses for the workers, and heating up the pipelines in the cold areas are some of the activities that make setting up oil fields a little challenging. The typical oil field resembles small town that is dotted with drilling rings and pump jacks.
Oil Extraction:
This is the process by which usable petroleum also called crude oil is extracted from the earth. Before extraction begins, a survey is done to see whether the place is oil viable. Gravimeters and magnetometers are some of the equipment used in the search for oil. Extraction starts with drilling of wells into the reservoir. Secondary wells are sometimes used to pump steam acids and water to rise the reservoir pressure and make the process economically viable.
What is Fast Hydration Guar Gum Used for preparing Drill Solutions?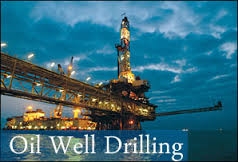 This is a specially processed guar gum that is manufactured with double refined splits allows for better filtration and achieved maximum viscosity in three minutes. The gum has different grades that have high viscosity. It is also known as diesel slurry guar gum.
Properties of Fast Hydrating Guar that makes it a useful Industrial Product
Fast hydrating guar gum is used widely in the oil and gas drilling industries as well as oil extraction industry.
It is a white-yellow powder that almost has no smell. When dissolved in water it forms a paste with very high viscosity. Its viscosity is a function of concentration time and pressure. This makes it be used as a drilling thickener.
It take just three minutes to reach high viscosity while regular guar gum takes almost two hours to achieve the same level of viscosity. It saves both time and resources that yield more profits and is therefore more convenient for the oil drillers.
The fast hydration guar gum contains hydrocholloids which are thickeners. It has a thickening capability that is eight times that of water. When combined with starch they are used in oil and gas recovery
Fast hydrating guar gum is very soluble which makes it a good stabilizer when used in oil extraction.
The guar gum remains very stable even under low freezing temperatures. It can prevent the growth of ice crystals while still working at optimum levels .this comes in as important to oil drilling companies that are located in low temperature regions.
From its thickening properties oil drillers and extractors use it to reduce friction in the holes which in turn reduces the power usage.
How Fast Hydration Guar Gum enhances The Oil Extraction Process for Better Production at Oil Field?
Fast hydrating guar gum has just the right physical and chemical properties that make it very useful in the oil extraction process. These properties help it to improve the production in the oilfields.
When used in the right Ph value between 5 and 7 it enhances viscosity it also lubricates the holes and reduces water loss this reduces costs while at the same tie improving the production rates.
The fast hydrating guar gum is also used as a viscosity regulator of the mud solution which stabilizes and regulated the flowing properties of the drilling mud.
Fast hydrating guar gum is also used as a cooling agent in cooling the drilling bits continuous fracturing in the oil and cementing the slurries in the oilfields. This enhances the extraction process.
In the oilfields it is also used as a surfactant and a defoamer as it is well suited for the requirements that are needed in brine-based drilling fluids.
Demand for Fast Hydration Guar
Fast hydrating guar gum has proven to be very useful and economical in the oil extraction industries. It has a wide collection of applications that enhance the oil production process. Its use continues to display exponential growth rates and has therefore raised its demand as well.
More countries all over the world use fast hydrating guar gum in their oilfields because of the properties that we have discussed above. As the number of developing countries that are venturing into oil exploration and extraction increases so does the demand for fast hydrating guar powder.
Currently the total global production of guar gum stands at over 600000 tones with India being one of the main exporters. Owing to its unique applications in a very competitive industry the figures of the products demand keep on rising. For more information please visit: https://www.altrafine.com/fast_hydration_guar_gum_powder.html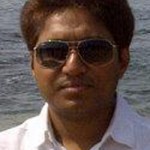 This Article has been written & posted by Ajit Patel.