Introduction about Guar Production in India
India is the largest exporter and supplier of guar gum in the world market today, with a command of over 80% of the world guar market share. Extracted from a leguminous plant known as Cyamopsis tetragonoloba, Guar gum India demand has shot in the recent past as it continues to be used as a thickening agent in oil and gas extraction. Guar gum India is also used in textile, pharmaceuticals, food and cosmetics industry, among others.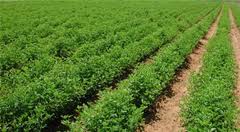 Why is India the Top Producer of Guar Gum in the World?
India also doubles as the world's leading in guar gum production because of favorable sandy loam soils and climatic conditions for guar growth in the North and West India. Production of guar gum in India, has increased in the recent past because of increase in demand and the fact that the products have ready market, whether as guar gum powder, guar split or the green. Guar gum powder is extracted from the seeds and has diverse applications as discussed before. There has been a surge in prices for guar gum export in India in the recent past, which has caused more interest in guar growth in India. Prices for guar gum export in India have increased up to 5-10 times in the past one year and it is expected that farmers in India will increase acreage by 2-3 times this season to respond to world demand.
Guar Gum Cultivation Process in India

Jodhpur in Rajasthan, India is the most important area for guar gum production. The guar seeds are planted at the rate of 30 kilograms per hectare. The spacing for guar gum seeds is 45-60 x 20-30 cm and planting is done in June to July and during February and March. These seeds are of two categories, namely the Pusa Naubahar and Pusa Sadabahar. In summer times, the seeds are sown in furrows. During the summer times, the seeds are placed in ridges that are 2-3 cm deep. The crop requires moisture to grow but can resist semiarid conditions. Guar gum India plant requires some amount of rainfall and a lot of sunshine. It does well in fertile and medium-textured sandy loom soils and although it is resistant to drought, maturation may be delayed with frequent drought spells. It is a legume that is tolerant to saline conditions and does well at a pH of 7-8 (moderate alkaline). The crop is susceptible to weed when very young and weeding is necessary. It is also affected mostly by two types of diseases, namely Alternaria cucumerina var. cyamopsidis and Xanthomonoas cyamopsidis and hence, one is required to choose cultivars that are resistance to these.One is also advised to adopt splinkler irrigation or take advantage of the rains to prevent increase of population of Contarinia texanaguar midge, which is a predator. Fertilizers such as N, P2O5 and K2O are applied to the soils at the rate of 20:60:80 kg per hectare. One hectare can produce up to 5-6 tonnes for seeds, while biomass production is in the range of 40-50 tonnes/ha.
For more information about guar gum please visit: https://www.altrafine.com
Conclusion
Large guar gum production in India is because of the sandy loam soils and climatic conditions, as well as increased global demand and surge in prices. Thus, farmers see it as a better cash crop. Guar gum export in India is reliable, with the country being the largest global guar gum exporter (contributing over 80% in world market).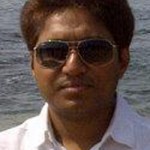 This Article has been written & posted by Ajit Patel.