Guar Gum Powder – Industrial Applications in Different Countries
Being an effective thickening and viscous agent and an excellent blender, guar gum powder and the byproducts obtained through processing are found to be applied in variety of industrial applications in different parts of the world. Though majority of guar gum powder production is from India, yet when it comes to application oriented aspects this product is found to serve as an excellent additive in consumable products like food items, dairy and bakery products, etc in worldwide nations. Among the important applicable properties, dairy products, food processing and pet food remain the foremost applications in food industries abroad. Among the foreign nations USA has the greatest demand for Guar gum powder consuming about 25% of the guar gum trade in the world market.
Goma Guar in American Countries – More Productivity
American countries have huge reception for guar powder as the flexibility of viscosity makes it suitable for preparing different food derivatives. It is also applied for reasons favoring economy and productivity. Latin American countries like Mexico, Peru, Costa Rica, Ecuador, Panama, Uruguay, etc where farming and poultry are found to be prominent sources of living has a huge demand for food processing and animal feed preparations. When it comes to country specific application, guar gum (also called as goma guar in Spanish) is identified to be an efficient ingredient in cheese processing, preparation of sausages, soups, dessert items, etc. Adding this ingredient also enhances the productivity of the processed food.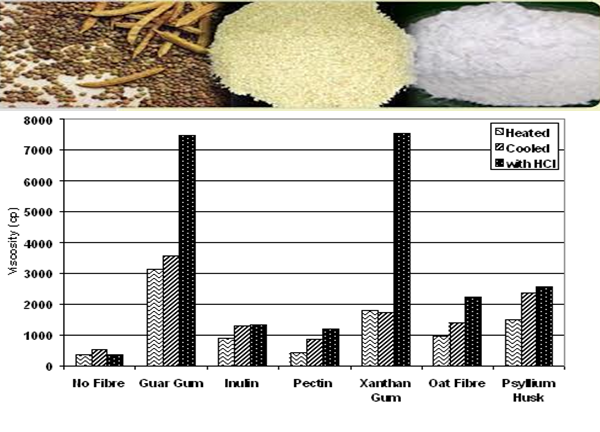 Focus into Statistical Analysis of Guar Gum Application in South America
As far as American nation is concerned, it is the first continent that has a huge demand for guar gum products such as guar seeds, husk and germs and powder. More than 60% of goma guar product is consumed for food and pharmaceutical industries in American nation, especially South America. Changes and development in living standards in South America also encourages for production of processed food for which guar gum powder is found to be an excellent additive as it protects the shelf life of the food product and increases the quantity through its viscous property.
Guar Meal in Poultry Feed in Latin America
When it comes to pet food, by product obtained through guar processing such as husks and germ are found to have excellent protein content and such by product is called as guar meal used in pet food especially poultry feeding.
Latin American countries familiar for poultry find more productive results by applying toasted guar meal. This product is used as an effective additive in poultry diet as it produces higher level of protein that equals traditional ingredients like ground nut or ruminants. One of the main reasons for guar meal applied in poultry feed is that it is comparatively cost effective that traditional ingredients and it is safe to use.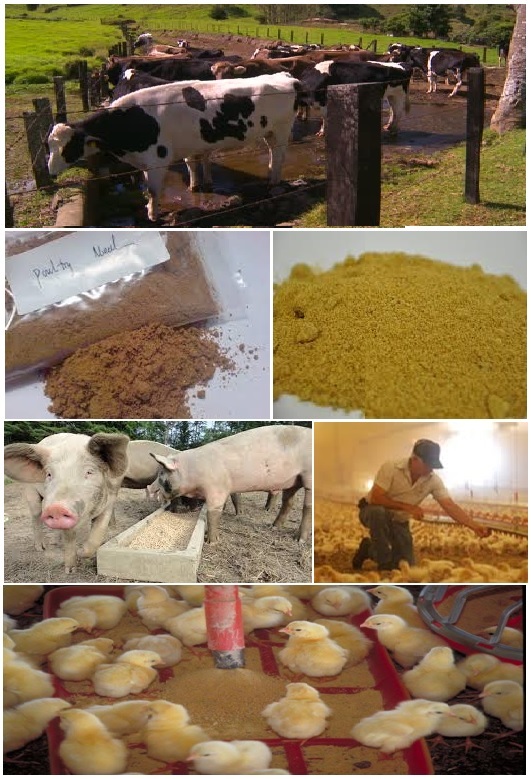 Goma Guar Products Export to Foreign Nations
India supports the world market by exporting nearly 75% of guar gum and its related products to different nations. The popularity of Guar products from India is an ever fading story as countries like USA, Germany, and China, etc find guar gum exported from India to be reliable and higher in grade.
Conclusion
Guar gum powder and by products of guar seeds like its husks are found to be an excellent alternative for ground nut and rudiments in the preparation of pet food especially processed meat, poultry feed, canned food, etc. Latin American countries have larger demand for guar powder in pet food and processed food industries.
This Article has been written & posted by Ajit Patel.