Thickening and Gelling Agents in The Food Industry
Importance of Thickening and Gelling Agents in Food
A hydrocolloid is a mixed group of chain polymers that has the ability to form a highly viscous liquid while combined with water. It contains high number of hydroxyl ions (-OH) which increases their attraction to water molecules thereby making them hydrophilic in nature. When combined in water the resulting substance is a thick intermediate that is neither a true solution nor a suspension therefore a colloid, hence the term Hydrocolloid. The main importance of hydrocolloids in foods is in their ability to alter the flowing characteristics of the liquid that they are combined with. They also change the mechanical properties of that liquid or the texture of the resulting product. From this discussion there are many uses that can be derived for hydrocolloids due to this unique property. After establishing that it is not harmful to the human or animal health, these hydrocolloids can be used in thickening of food and food additives such as jams, soups, ice-creams, candies, salad dressings and any food that requires thickening before final consumption.
Hydrocolloids and Types of Hydrocolloids used for Thickening and Gelling Processes in Food and Pet Food Industries
There are various types of hydrocolloids and this variability is due to the different characteristics that each of them exhibit in terms of thickening food or the resulting texture. Other hydrocolloids have even the ability to thicken into gels. Most thickening agents give high viscosities with very low concentrations of even less than one percent. The derivatives of these hydrocolloids include the cassia gum hydrocolloid, sesbania gum and the guar gum for thickening. Hydrocolloids used to make gels include pectin, gelatin, agar solution, carrageen an and even alginate .These gelling agents also have wide use in laboratory applications such as making nutrient growth medias in biology.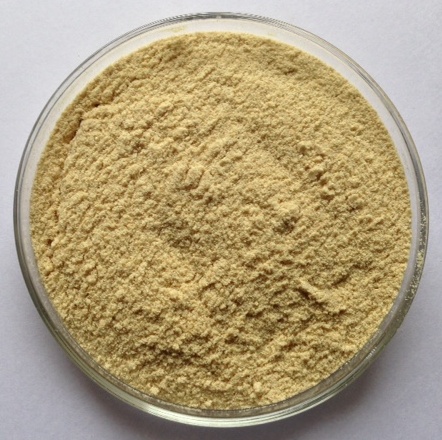 The cassia gum is commonly used as a thickening agent in pet food industries, while the sesbania gum in the manufacture of non food pastes such as dye thickeners.
The Process of Thickening using Hydrocolloids
The thickening process is usually an interaction between the solvent and the polymer and involves imprecise mixing of non- conforming polymer chains. This process occurs above a certain critical concentration commonly referred to as the overlap concentration. If this concentration is not achieved the solotion ''breaks'' and displays characteristics of a normal liquid. The resulting thickening achieved is largely determined by various factors such as hydrocolloid used, the concentration applied, food product in which it is applied, the ionic concentration of the product, and even the temperature of the solution.
Process of Gel Formation using Hydrocolloids
A gel is a thick semisolid exhibiting mechanical stiffness. It is comprised of protein molecules that are intermingled forming an interconnected network of molecules in a liquid medium which is usually water. Gels are formed from hydrocolloids due to their association on the polymer chains interconnected using hydrogen bonds. This property of gel formation is not exhibited by all hydrocolloids. Therefore to achieve gelling characteristics the hydrocolloids are usually combined to achieve thicker viscosity. The guar gum and Xanthan are combined with the locust bean and carrageen to get higher viscosity and elasticity as well as achieve various textures. For more information please contact us by click following link : https://www.altrafine.com/contact_us.html.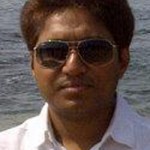 This Article has been written & posted by Ajit Patel.